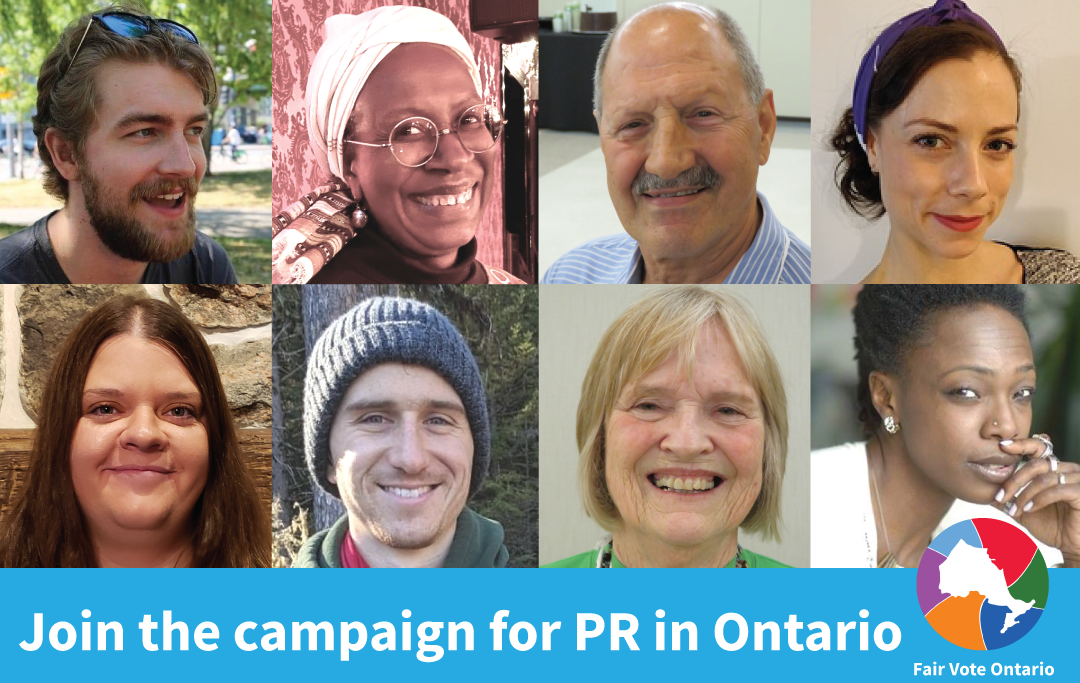 Ontario needs proportional representation!
In June 2022, Ontario's first-past-the-post voting system gave a single party with 41% of the vote 100% of the power.
Voter turnout was 43.5%, meaning a "majority" government was elected by less than 18% of eligible voters.
False majorities are not a new problem. In fact, the last time a "majority" government in Ontario was elected by a majority of voters was in 1937. In almost every election in Ontario, most votes just don't count and the majority of voters elect no-one.
We need a transformation that gives citizens a stronger voice on the policies that affect our lives.
It's time for proportional representation in Ontario.
To stay up-to-date with the campaign, make sure you have signed the Declaration of Voters' Rights: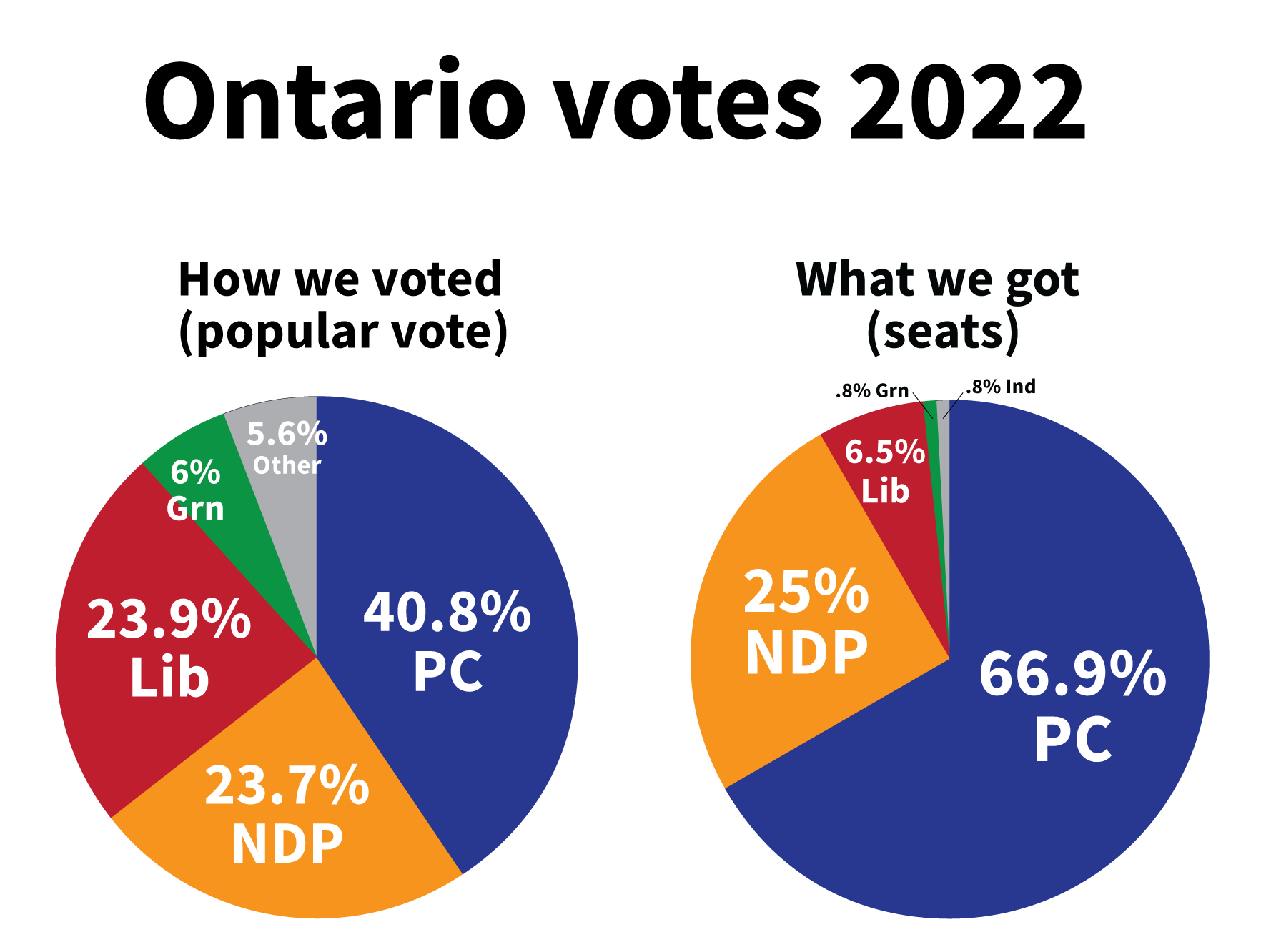 An Ontario Citizens' Assembly on Electoral Reform is the next step to a democracy where the voices and votes of Ontario citizens really matter.
Politicians are in an unavoidable conflict of interest when it comes to reforming the electoral system―so they need to get out of the way and let citizens lead!
A majority of Ontarians surveyed in November 2021 would support an Ontario Citizens' Assembly on Electoral Reform, with very few opposed.
Ontario election 2022 graphics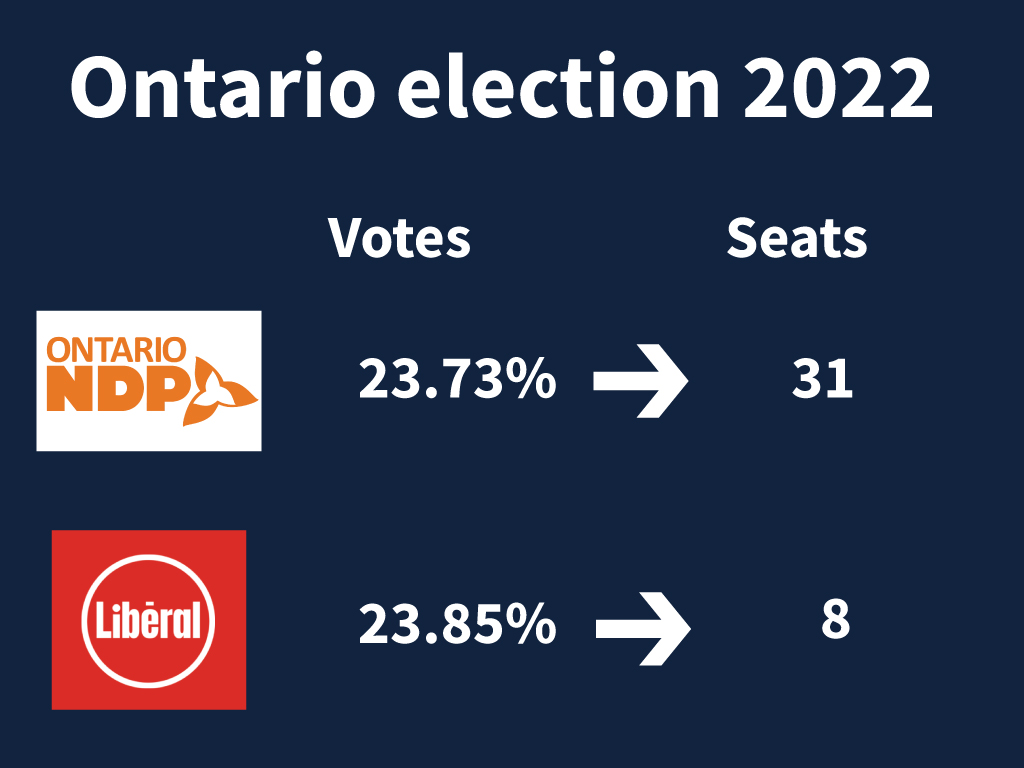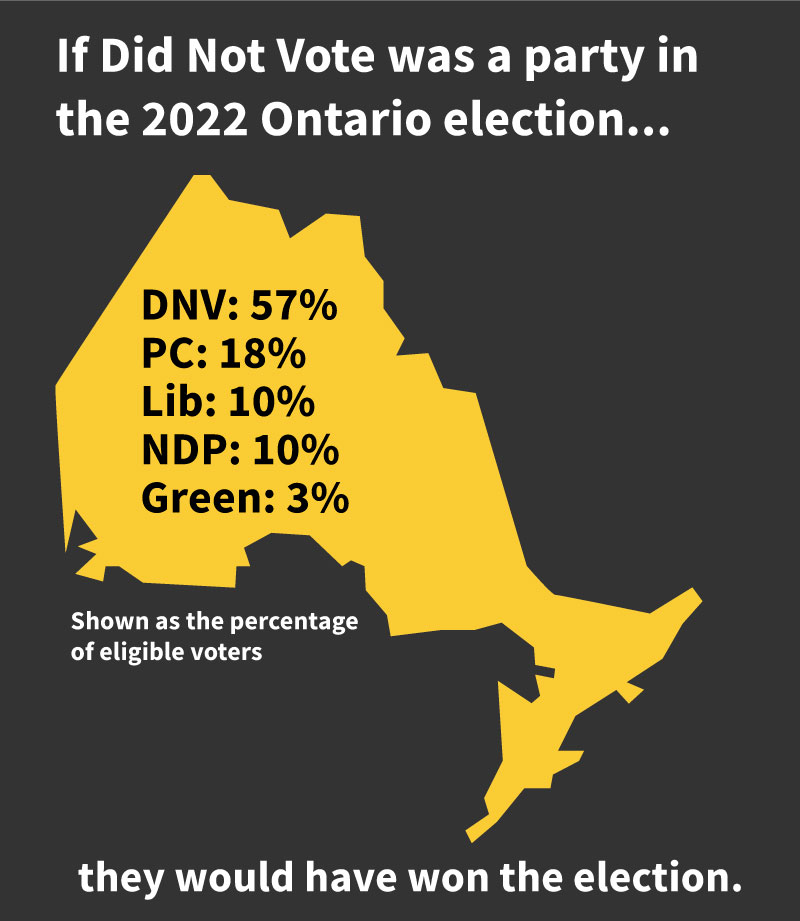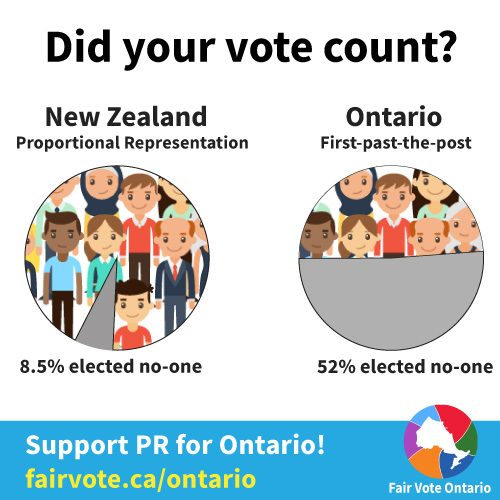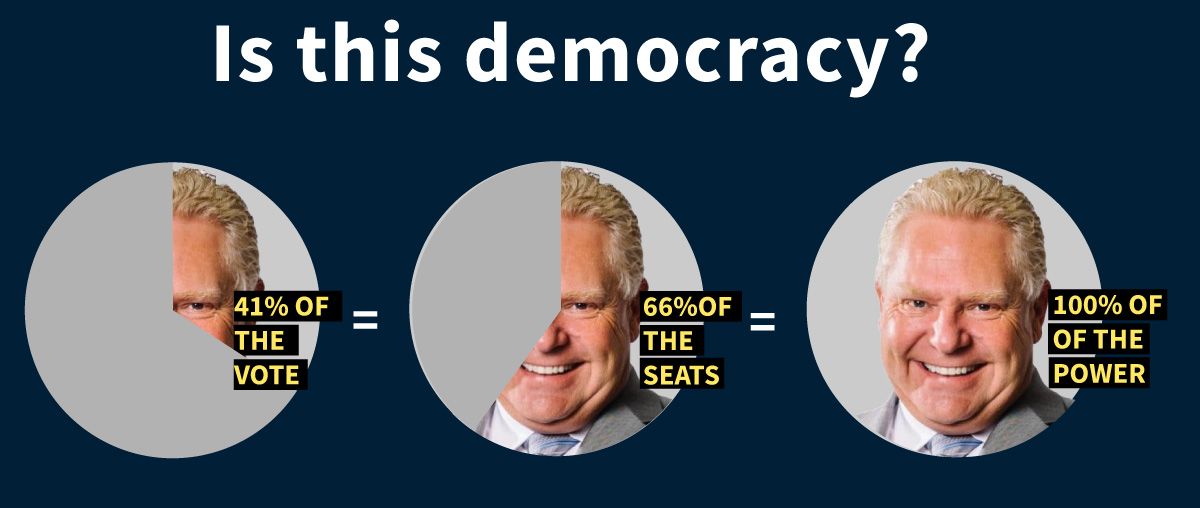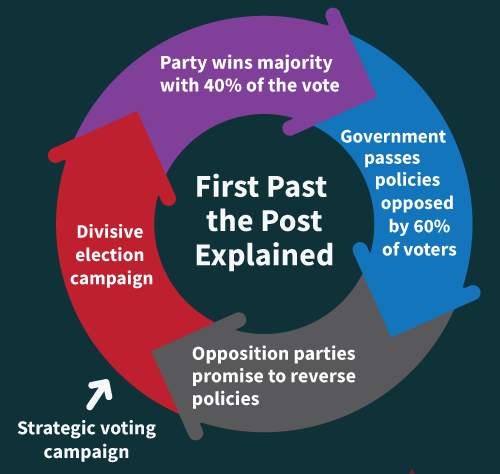 Drastic policy lurch as one government is replaced by its opposite—and the uncertainty and instability it creates—is endemic to winner-take-all voting.
Read more about policy lurch here, and see some Ontario examples below.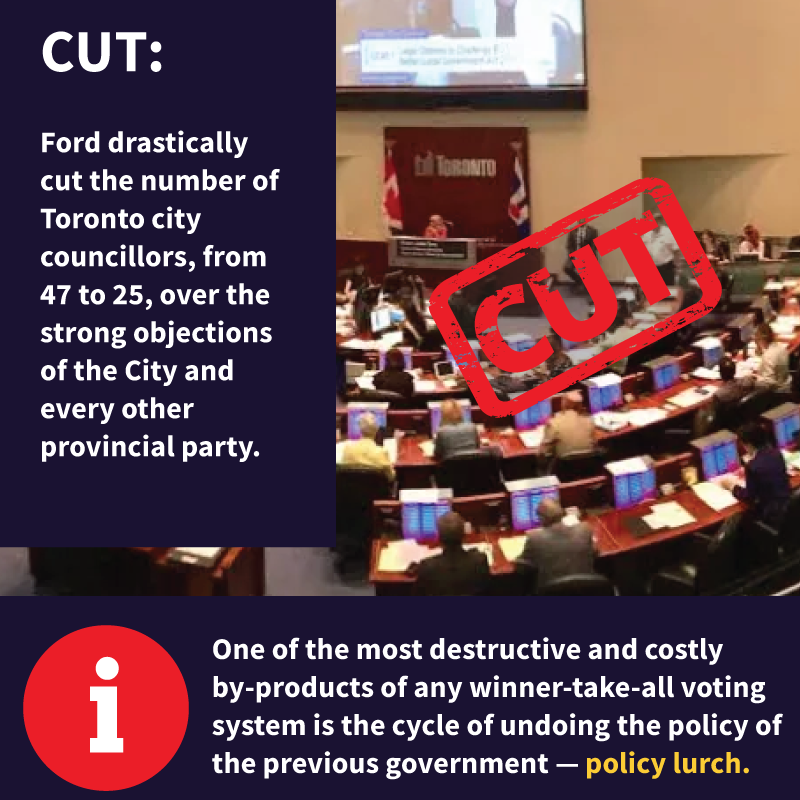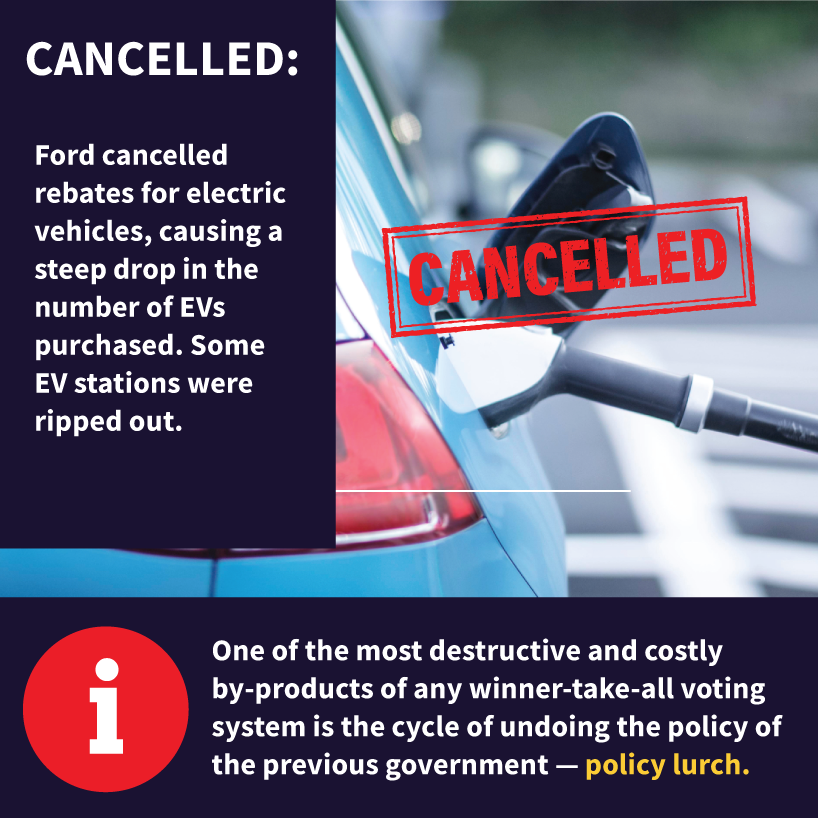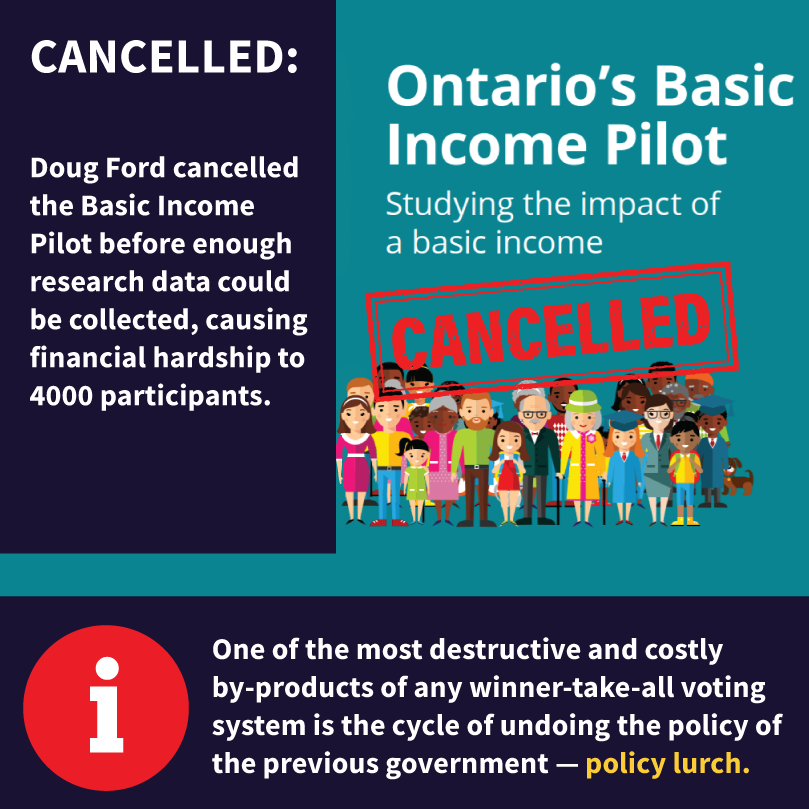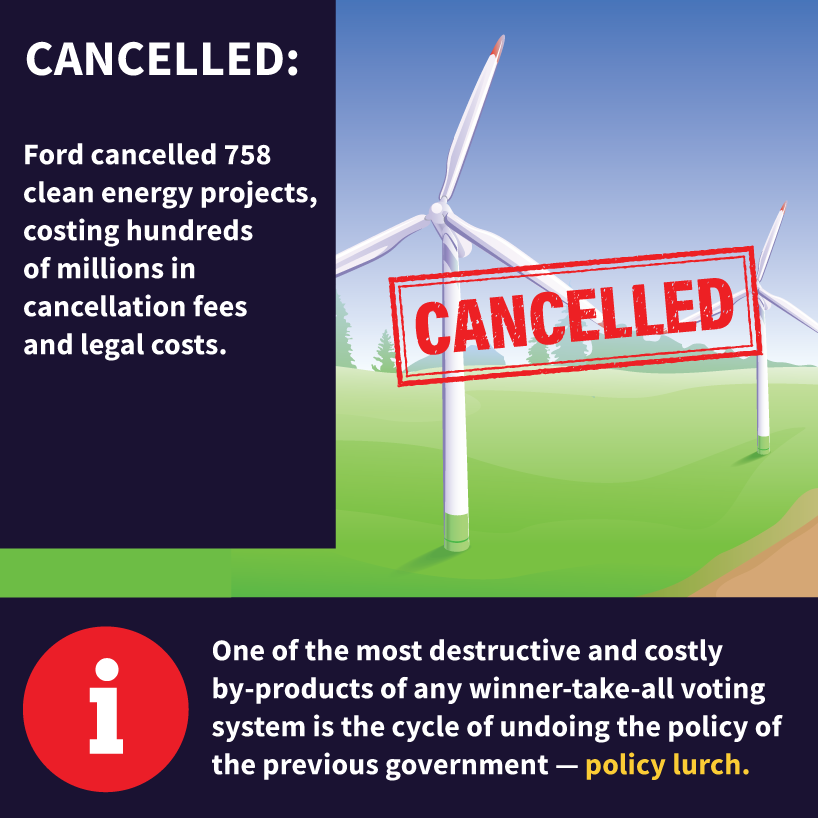 POLL ON ELECTORAL REFORM IN ONTARIO
A November 2021 polling by Leger commissioned by Fair Vote Canada shows a majority reject one-party decision-making on electoral reform, support a Citizens' Assembly and the principle of proportional representation. See highlights of the poll below and the full poll here.