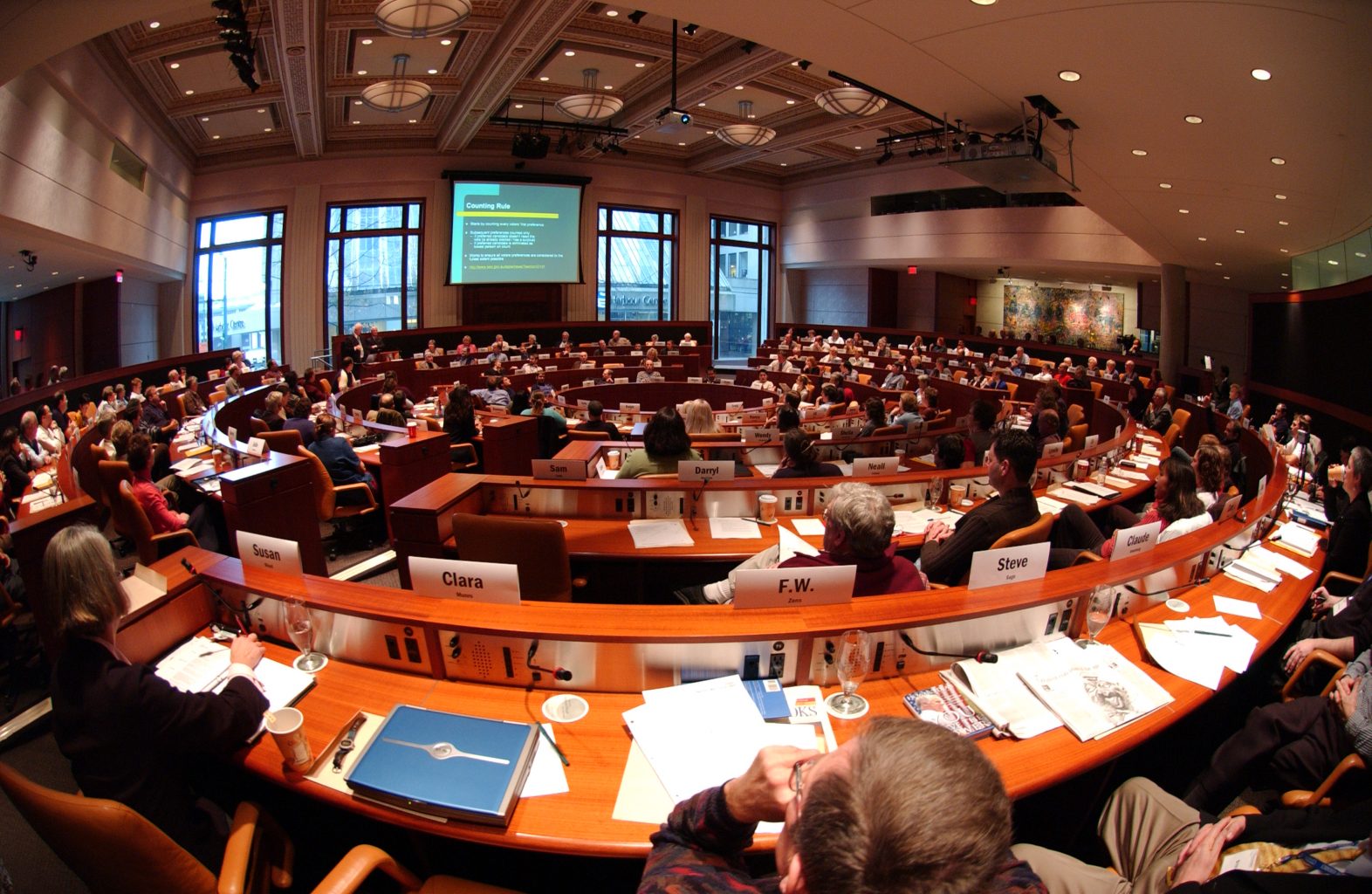 An Ontario Citizens' Assembly on Electoral Reform

An Ontario Citizens' Assembly on Electoral Reform is the next step to a democracy where the voices and votes of Ontario citizens really matter. 
Politicians are in an unavoidable conflict of interest when it comes to reforming the electoral system―so they need to get out of the way and let citizens lead! 
Citizens' Assemblies are better than referendums for getting input from voters on complex policy proposals like electoral reform. Enabling a diverse and representative group of citizens to inform themselves and reach a consensus will produce thoughtful, informed recommendations that legitimately express the wishes of citizens. 
A majority of Ontarians surveyed in November 2021 support a Citizens' Assembly on Electoral Reform, with very few opposed. A strong majority do NOT support any single party alone deciding our electoral system.
Citizens' assemblies are being used around the world: let's empower citizens to renew our democracy to put voters first!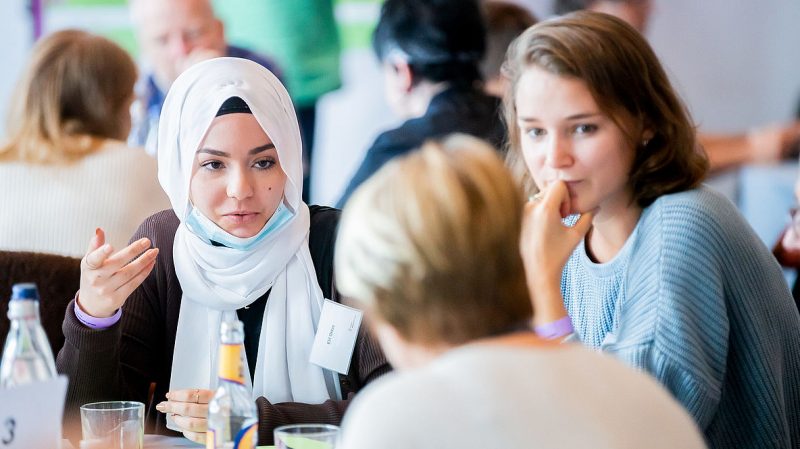 What does an Ontario Citizens' Assembly on Electoral Reform look like?
1. The Assembly is made up of people just like us. It reflects the diversity of Ontario.
Citizens are selected by a civic lottery. It's not politicians or the special interest groups making recommendations―it's ordinary Ontarians!
Special care is taken to ensure the Assembly reflects Ontario citizens: by age, gender, riding, education, and ethnicity―including representation of Indigenous Peoples.
2. The Assembly is non-partisan and independent.
Even the best intentioned politicians have their own careers and the future of their political party to think about. The Assembly is run by an organization that specializes in running deliberative processes―totally independent of the government and special interest groups. 
3. The government must use its influence to let all Ontarians know that the Assembly is an independent, trusted body working on behalf of Ontarians.
For Ontario citizens to feel confident that this is their Assembly on Electoral Reform, they must know about it! This requires the government to use its platform to reach Ontarians and let them know this important process is ongoing.
4. The Assembly is fully funded to do public outreach in as many ways as possible, so any Ontarian who wants to can engage with the Assembly.
After the final recommendation is made, the members of the Assembly themselves are the best people to explain the recommendations and the reasons for them to Ontarians―and they should be fully resourced to do so. 
5. The Assembly will have all the time and expertise it needs to learn, deliberate, consult, and come to a final decision.
Past citizens' assemblies have lasted about a year. The length of time the Assembly meets cannot be tightly prescribed nor subject to arbitrary deadlines.
Guidance will be provided by independent facilitators and subject experts to ensure that the assembly is well-equipped to understand the issues. Empowered with time and resources, citizens will develop the best recommendation for Ontario. The CA will be free to recommend whatever they determine is in the best interest of Ontarians.
6. The Government must commit to acting on the final recommendation of the Ontario Citizens' Assembly.
One purpose of a Citizens' Assembly is to get a well-informed, evidence-based recommendation from a body that fully reflects the citizens. An equally important purpose is to truly empower citizens to do meaningful work on behalf of their fellow citizens that will actually result in policy change. Ontarians must be able to trust that this evidence-based work by citizens will be supported by the political parties and acted on by the government.
Frequently Asked Questions
How are the citizens' selected?
Citizens assembly members are selected by sortition, similarly to the creation of a jury. Everyone has an equal chance of receiving a letter, inviting them to participate in the assembly.
Financial and other incentives are provided to motivate a high proportion of those selected by lottery to take part.
Stratified random sampling means an extra step is taken to ensure that the assembly is both randomly selected and truly representative of the public – that it consists of "people just like me." The assembly will be representative by gender, age, geography, education, linguistic group, and ethno-cultural minorities. Indigenous Canadians will also be represented in proportion to their numbers.
You can learn about how a civic lottery works here.
Can the government implement the recommendation, or is a referendum required?
The recommendations of Citizens' Assemblies are informed advice to the government. They are not legally binding on the government. However, their recommendations will be seen as credible and influential—and citizens expect governments to act.

Citizens' Assemblies have been held around the world to lead on issues as diverse as flood mitigation, climate change, elder care, storage of nuclear waste and abortion. In most cases, when a constitutional change was not required, some or all of the recommendations were adopted into legislation. 
On electoral reform, a referendum is not required. Of the 80% of OECD countries who have adopted proportional systems (32 out of 38 countries), only two adopted it via a referendum.

A Citizens' Assembly is designed to be a truly representative "mini public", thus their recommendations can be seen as a reflection of what a fully informed public would choose. 

During the six month long federal electoral reform committee in 2016, 67% of the experts who testified—including experts on citizen engagement and decision-making such as Arthur Lupia—recommended against holding a referendum on this topic.

Research on electoral reform referendums has shown a consistent pattern of campaigns based on deliberate misinformation, a profound lack of voter information and polarizing, partisan-driven debate. As Professor Yasmin Dawood stated, "a referendum is not a politically neutral choice."