Upcoming Fair Vote Canada webinars

(See more on our YouTube channel!)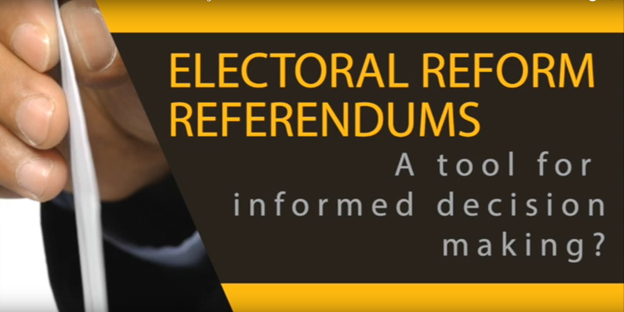 Electoral reform referendums: A tool for informed decision-making?

This webinar takes a deep dive into some of the best research of the last 20 years, looking at the formidable forces that drive the vote in referendum campaigns. Referendums are not the politically-neutral, democratic tool that they are often presented as. Guest: Dr. Lawrence Leduc.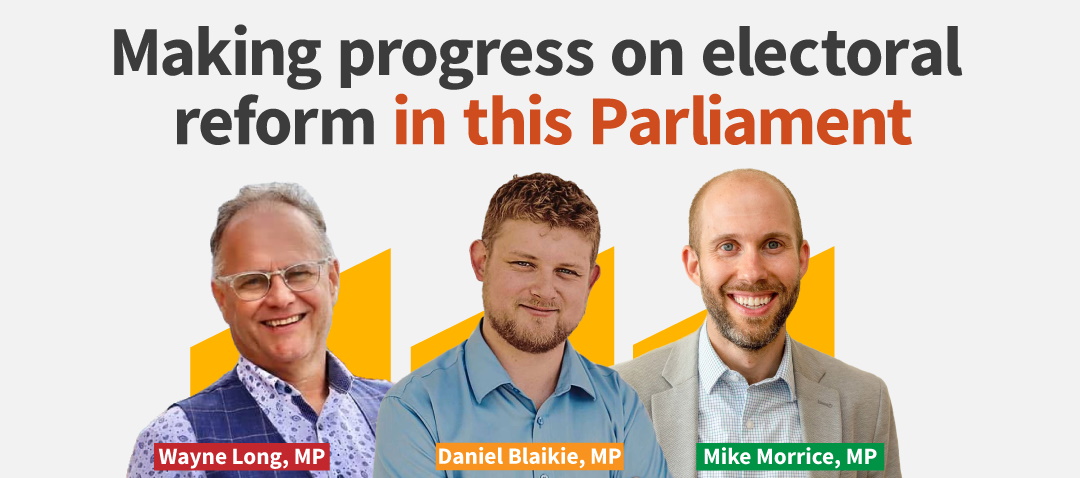 Making Progress on Electoral Reform in this Parliament
A new Parliament means new opportunities to push for action on proportional representation! As our MPs get back to work, the movement for PR is more determined than ever.
Where are the next opportunities to drive progress on electoral reform in this Parliament? What can MPs do? What can citizens do? 
Hear what MPs from three different parties who have committed to work for real progress said! Special guests:
Daniel Blaikie, MP for Elmwood—Transcona, NDP Democratic Reform Critic
Wayne Long, MP for Saint John—Rothesay, Liberal
Mike Morrice, MP for Kitchener Centre, Green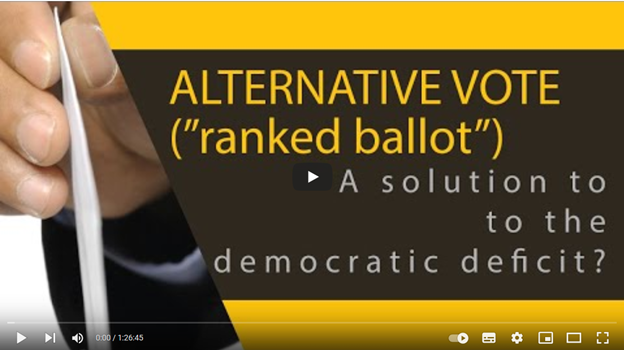 Alternative Vote: A solution to the democratic deficit?
The movement for proportional representation is under serious threat right now.
Ontario Liberal Leader Steven Del Duca has recklessly vowed to force through winner-take-all ranked ballots (Alternative Vote) for Ontario—or he'll resign.
What happens in Canada's most populous province can have a profound impact on the national campaign for proportional representation for years to come.
Those who care passionately about seeing PR in Canada—equal votes, fair outcomes and cooperative politics—can't afford to downplay, ignore or dismiss the Liberal's ranked ballot scheme.
Learn the risks and consequences of the Alternative Vote (non-proportional "ranked ballot").