Fair Vote Canada is governed by a democratically elected National Board of 15 persons. Five people are elected each year to a three-year term using the Single Transferable Vote (STV), a proportional voting system. The current members and officers of the FVC National Board, with term expiry dates, are listed below.
Thinking of volunteering on our board of directors? More information here.
Valerie Brooks, Co-Chair (2025)
Valerie lives in rural Saskatchewan and has been passionate about electoral reform since her first Political Science class in University. Even though she didn't fully understand it at the time, years of teaching Social Studies, a master's degree, and many professional development opportunities later, Valerie has come to realize that our Colonial legacy of Government in Canada has been flawed from the start; never truly representing the diversity of people living within it. She believes collaborative work, with people of diverse ways of knowing and being, will make for stronger policies and laws that stand the test of time. PR demands governing bodies work across party lines constructively for all constituents and Valerie believes this is a natural evolution in a healthy democracy.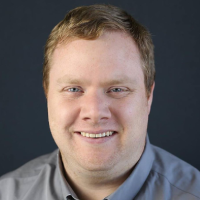 Ryan Campbell, Member-at-Large on Exec (2024)
Ryan also served on the National Board from 2012 to 2015 and has been a board member at Fair Vote Vancouver for the past few years. He has lobbied MPs, given presentations, volunteered on social media, knocked on doors for PR, produced advertising, coordinated volunteers, organized town halls and other events for PR, and worked diligently for the YES side in the BC referendum. Ryan has been a Liberal member for more than a decade and will continue to use that connection to advocate for PR.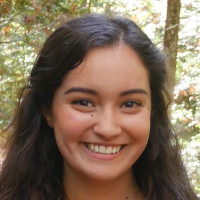 Dolly Cepeda Montufar (2023)
Dolly has been zealously promoting civic engagement since she learnt about democracy in grade 6. She's especially passionate about proportional representation because she believes that democratic governments should accurately represent how citizens vote. In an effort to increase youth civic engagement, she co-founded Civic Ottawa, a website that provided youth with succinct and accessible information from every candidate in the Ottawa-Vanier and Ottawa-Centre ridings for the 2019 federal election. Dolly first became a member of FVC when she saw the gross discrepancy between how Canadians voted and what they got, and she sees the inextricable intersection between issues like climate change, intersectional equality and poverty and proportional representation.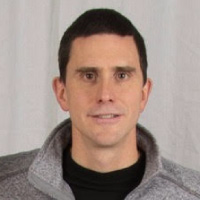 Brad Chambers (2025)
A former educator and Director of Policy, Planning and Communications, Brad lives in Iqaluit Nunavut. Living in Canada's largest riding, he always has in mind the interests and perspectives of the many and diverse non-urban areas of the country. Brad loves analysing and creative problem-solving and in particular loves finding win-win solutions to divisive issues. He has directed this passion to electoral reform over the past five years, looking to bring competing interests together. Brad also brings previous experience chairing two non-profits and holds a Master's in Leadership.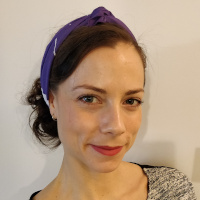 Michelle Clifford, Co-Chair (2023)
Michelle is deeply concerned about the future of our planet. She believes the first step toward government policies that guarantee a safe and sustainable future for all is an electoral system that honours all our voices equally. She knows that proportional representation will deliver governments that truly represent a majority of Canadians, practice increased cooperation among legislators, and enable us to make progress together as a nation. Michelle is an entrepreneur who lives in Toronto and is active with Fair Vote Toronto's action team. She believes the most effective way to electoral reform is mobilizing citizens to push for change.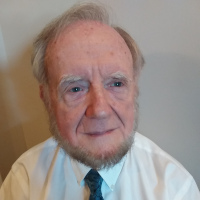 Wilf Day, Secretary (2025)
Wilf has been a lawyer since 1971 (recently retired) in Port Hope, Ontario. Elected as a school board trustee for 12 years, Wilf joined FVC soon after it was formed and chairs its local action team in Northumberland—Peterborough South riding. He was elected to FVC National Council in 2004, and is National Secretary, as well as Secretary of the Fair Vote Ontario Committee. He served on the Ontario Bar Association Council and its Family Law Section Executive, on the Ontario Public School Boards Association provincial Policy Committee, chaired the local community legal clinic board, chaired the municipal Planning Board, and was a board member of the local community credit union.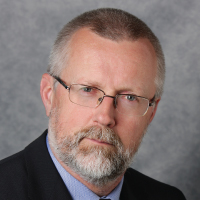 Steve Hindle (2023)
Steve lives in Russell, Ontario and has lived close to the centre of our national politics for more that five decades.  While his partisan politics have changed over the years he has always believed that representative government was a decent form of democracy.  The unfortunate reality of our First Past The Post electoral system has made him realize that, in its current form, our democracy is not truly representative and that the introduction of Proportional Representation would go a long way towards curing that deficiency.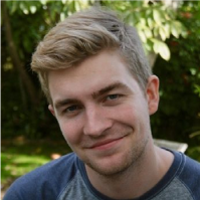 Emerson Howitt (2024)
Originally from New Zealand, Emerson never thought much about electoral systems. It wasn't until he moved to Toronto that he noticed the stark differences in Canadian politics compared to his home country. Since then, Emerson has been heavily involved in the movement, volunteering with Fair Vote's Toronto chapter, contributing several articles to their bi-weekly newsletter and being active on social media. He has a background in journalism and communications with a strong interest in urban issues such as transit, housing, and more pedestrian and cycle-friendly cities. Emerson believes the best way to achieve proportional representation is getting more Canadians to connect the dots between first past the post and the problems impacting our country today.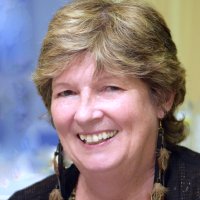 Michele Kading, Treasurer (2025)
Michele is a prairie girl who has lived in Saskatoon, Thunder Bay, Toronto, and Winnipeg. Her university studies – culminating in an M. Sc. in biogeography – prepared her for a career as an interpretive naturalist, program manager, and executive director of an environmental NGO. Michele never questioned Canada's electoral system until she noticed that our governments (seat count) rarely reflects the will of the voters (popular vote). She believes that Canada's electoral system is outdated, discriminatory, and contrary to Canada's Charter of Rights and Freedoms. It leaves millions of voters without any political representation. This inequity impacts every aspect of Canadian life (environment, society, and the economy). Michele is a supporter of the Charter Challenge and believes that Fair Vote Canada will be instrumental in achieving Proportional Representation in Canada.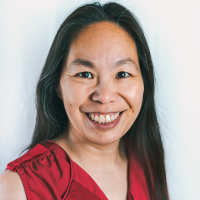 Mimi Lee (2025)
Mimi Lee is a multitasker – we also call it "slash". She is a Social Influencer / Financial Advisor / Officiant / Human rights activist / Photographer / Mentor at TIREC / UX Designer / Author / Publisher. Mimi is an energetic person, when she got an objective, she can stay up for a long time, never stop until it's completed. She is a passionate and persistent person.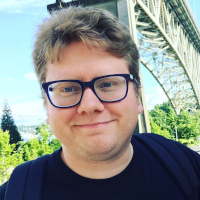 Jeffrey Nieuwenburg, Member-at-Large on Exec (2024)
Jeff is committed to the accountability, strength and resilience of our democratic institutions. He has been an advocate for electoral reform since members of the BC Citizens' Assembly attended his high school in 2004. His passion for democratic reform grew as he studied political science at the University of Victoria, and later attended law school in Australia. Jeff currently serves as the treasurer of Fair Vote Vancouver and is an active member of 123 Vancouver. He practices law in Vancouver, and also enjoys spending time in Kelowna.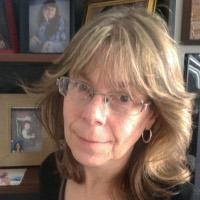 Brenda Oslawsky (2023)
Brenda Oslawsky resides on PEI and was actively involved in the 2016 Plebiscite campaign on the Island. She continues to work with the incredible local grassroots activists to prepare for the Referendum on MMP to be held in conjunction with the next provincial election. She is deeply committed to the idea that if citizens have the right to vote they should have the right to have that vote count!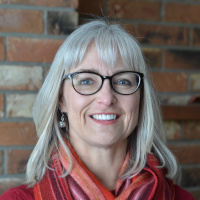 Gisela Ruckert (2025)
An organized, driven person who never seems to pick the "easy" causes, Gisela works as a grassroots advocate for more resilient local communities, and firmly believe that proportional representation is a necessary stepping stone to achieving lasting progress on the critical issues of our time: climate change, income inequality, zenophobia… you name it. She holds a Master's degree in Environmental Studies and Sustainability Science and has lived abroad several times, experiencing life in proportional countries firsthand. She has been active in the PR movement for a decade, both at the chapter level and as a board member (since 2019). She was a leader of the pro-PR side during BC's 2018 referendum on electoral reform, and lived to tell the tale.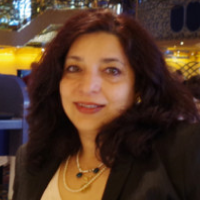 Tara Shushtarian (2023)
Ever since I came to Canada , twenty years ago I have been a strong advocate for climate, social justice, indigenous rights and electoral reform and have been a core team member with the many local ENGOs . I have worked on several campaigns like the BC Poverty Reduction Plan, which has been adopted into legislation; Climate Emergency Declaration in Municipalities and the Fossil Free Non- Proliferation Treaty in Burnaby; All On Board  Campaign  for accessible, affordable transit; and the referendum on electoral reform in BC. My involvement with Fair Vote Canada  has amplified the need for a Citizen's Assembly advocating for proportional representation and PR  at the federal, provincial and  municipal level.
With the various crises the world faces, be it climate catastrophe, burgeoning inequalities, changing world orders and  the dire pandemic we are living through, we need urgent action and renewed  energetic trajectory changes. PR will offer us better governance and a better democracy.
National Advisory Group
The National Advisory Board is comprised of prominent Canadians from a wide variety of backgrounds and political viewpoints. Appointed by the National Board, the members of the Advisory Board provide advice, assist with strategy and contacts, and publicly support Fair Vote Canada. The members of the Advisory Board are: white
Rick Anderson
Dr. Lloyd Axworthy
Dr. Patricia Baird
Maude Barlow
Dr. Sylvia Bashevkin
Alex Himelfarb
Robert Bateman
Dr. Marie Bountrogianni
Patrick Boyer
Ed Broadbent
Nathalie Des Rosiers
Linda Silver Dranoff
Jim Harris
Robin Mathews
Audrey McLaughlin, PC, OC
Dr. Henry Milner
The Hon. Lorne Nystrom, PC
Stephen Owen, PC
Dr. Dennis Pilon
Bob Rae, PC, OC, OOnt, QC
Judy Rebick
Walter Robinson
Sen. Nancy Ruth, CM
Rick Salutin
Sen. Hugh Segal, CM
David Suzuki, CC, OBC
Dr. John Trent
Ted White
The Very Rev., The Hon. Lois Wilson, CC, O.Ont
Patricia Lane