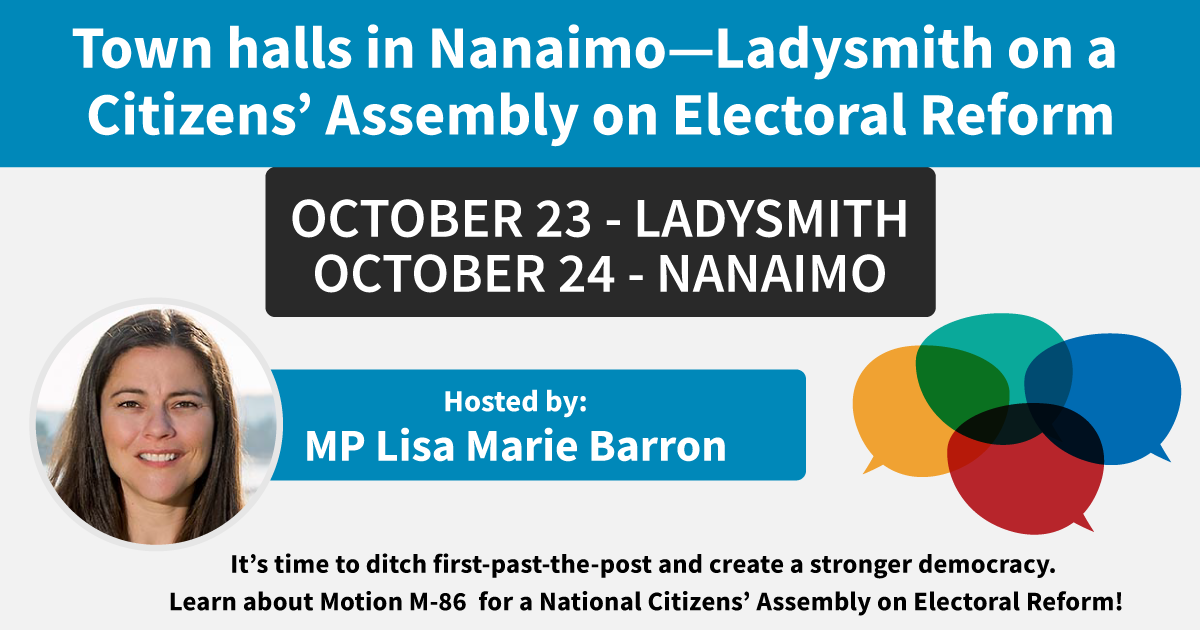 MP Lisa Marie Barron is hosting a series of town halls in her riding of Nanaimo—Ladysmith to talk about Motion M-86, for a National Citizens' Assembly on Electoral Reform. 
From her website:
Canadians across party lines are concerned with the health of Canada's democracy. Under our current 'first-past-the-post' system, many voters cast ballots for candidates who don't get elected.
Now more than ever, we need Members of Parliament from all political parties to come together and work towards a more fair, more equitable, and more democratic electoral system in Canada.
To get there, we need a non-partisan, independent, and reflective National Citizens' Assembly working together to impartially study the possibility of updating Canada's electoral system. 
Join MP Barron to learn more about motion M-86 for the creation of Citizens' Assembly focused on electoral reform. 
More info on Town Halls in Nanaimo—Ladysmith