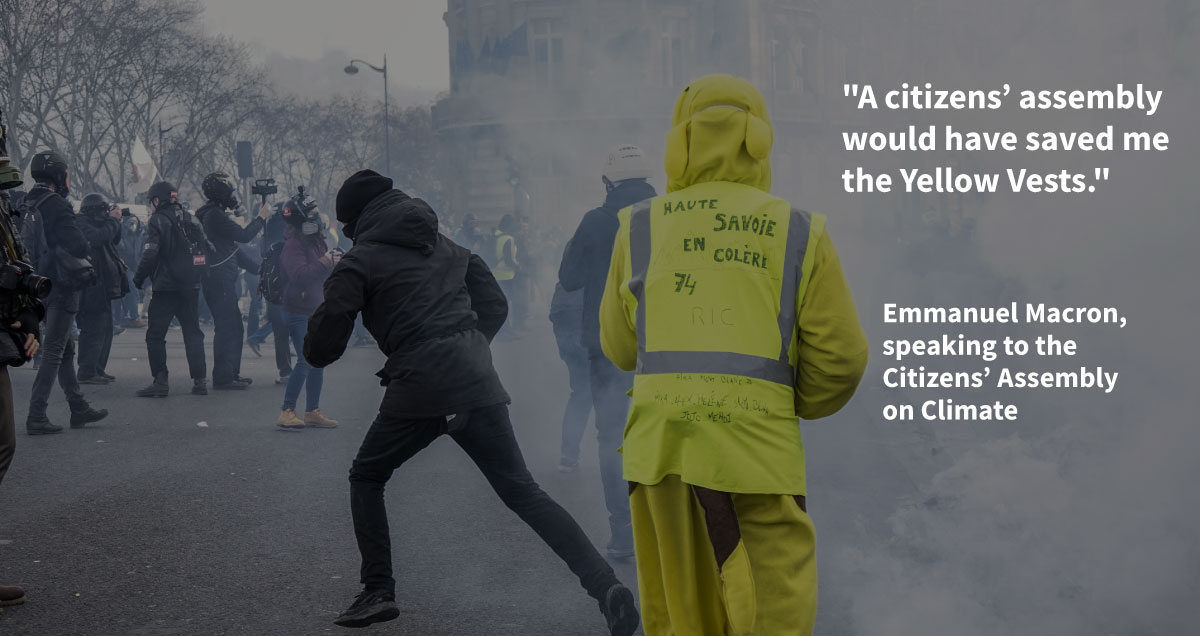 Citizens' Assemblies being used around the world to drive change: Time for a National Citizens' Assembly in Canada on Electoral Reform

In an age of political disengagement and populism, citizens' assemblies are emerging as an exciting vehicle to give citizens a voice, promote evidence-based decision making and instill courage in political leaders to tackle the challenges ahead.  
In France, 150 randomly selected citizens on the Citizens' Assembly for the Climate have been tasked with developing an ambitious climate plan: to cut carbon emissions by 40% before 2030. 
In Scotland, a Citizens' Assembly currently underway has been tasked with making recommendations on the future direction of Scotland in a post-Brexit world.
In the UK, a Citizens' Assembly on Climate starting this month will direct the government on how to meet its goal of net-zero carbon emissions by 2050.

In Ireland, the Irish Citizens' Assembly will propose legislative changes to achieve real progress on gender equality. Past Irish Citizens' Assemblies have been held up as a model of citizen participation around the world for their groundbreaking work on climate change and abortion. 
Citizens' assemblies like these are not run-of-the-mill government consultations managed by politicians and full of self-selected participants. They are truly citizens' affairs, in which citizens are being entrusted to make recommendations on contentious issues that have become politically deadlocked due to partisan infighting.

In a citizens' assembly, randomly-selected, demographically representative citizens are recruited from the voter's list — either by mail or by actually going door to door. The entire process is managed independently of political parties. The citizens' assembly is kept at arm's length from government, with a credible level of independence regarding its organization, design, and procedures.

After learning from experts, soliciting input from citizens and stakeholders, and in-depth deliberation, the participants produce fully informed recommendations on behalf of their peers. 
In light of overwhelming popular support for electoral reform after 100 years of political promises shelved and sabotaged by partisan self-interest, it's time for a National Citizens' Assembly on Electoral Reform in Canada. 
Find out more at: www.nationalcitizensassembly.ca/world