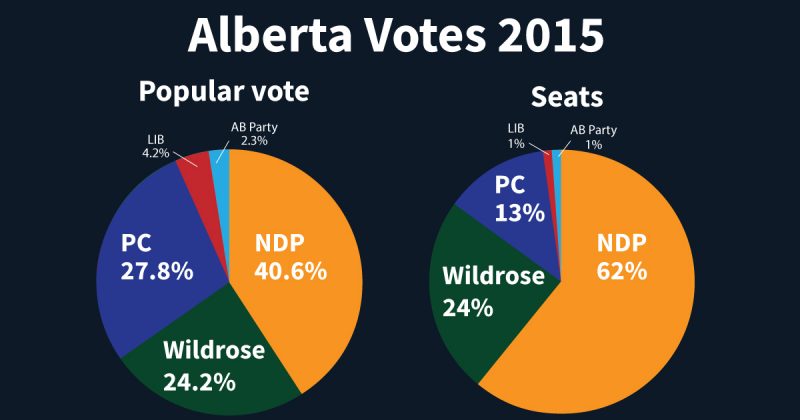 After an election in which 798,000 votes went nowhere, Rachel Notley has a golden opportunity to bring a more democratic voting system to Alberta.
"Proportional representation is a long-time policy of the Alberta NDP," said Yared Mehzenta, spokesperson for Fair Vote Canada's Edmonton Chapter. "We call on the premier-elect to act on electoral reform."
"Given the distortion of the popular vote, Notley must ensure Albertans will have equal and effective votes in future elections."
In total, 53 per cent of Alberta voters cast votes for losing candidates – with the riding of Calgary-South-East casting the most ineffective votes: 63.5% (http://myvoteshouldcount.ca/). A system of proportional representation could reduce that number to as low as 5 per cent.
"The legislature Albertans voted for on Tuesday is not the legislature the voting system gave them," said Mark Hambridge, spokesperson for FVC's Calgary Chapter.
Fair Vote Canada is a multi-partisan, citizen's campaign representing over 55,000 Canadians advocating for voting system reform. FVC promotes an introduction of an element of proportional representation in elections at all levels of government and in civil society.