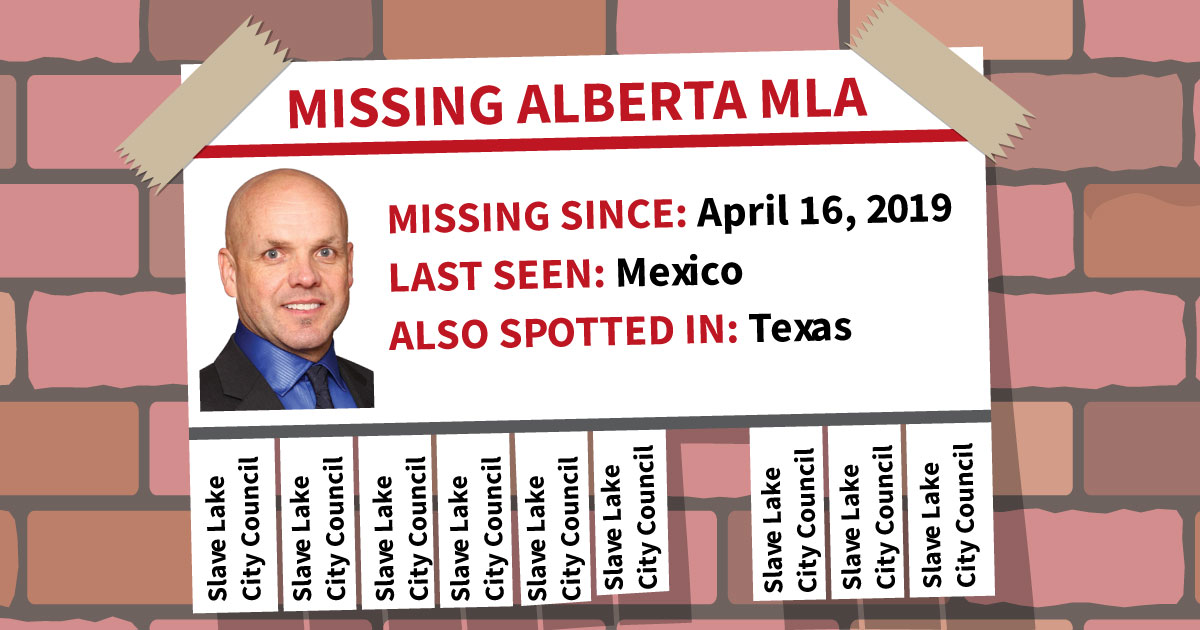 In another glaring first-past-the-post fail, the town council in Slave Lake Alberta is so fed up with their invisible MLA, Pat Rehn, they've demanded his resignation.
According to an open letter from the town council, Rehn spends more time in Texas than in their region―and he doesn't even live in the region he's supposed to represent.

In the two years since Rehn was elected, according to the letter, the "representation" constituents have received could best be described as non-existent. 
How could proportional representation have prevented the sad lot that this city council―and all the riding's constituents―find themselves in? 
With proportional representation, Rehn wouldn't be the only game in town.

Just like there's more than one place to get a hamburger in the riding of Lesser Slave Lake, with proportional representation there would be more than one MLA working to represent those constituents.

As Albertans know, a little competition is good for everyone.

Northern Alberta has 12 ridings, all won by the UCP with first-past-the-post.

In the riding Lesser Slave Lake, conservatives have won every election but one since 1975. Who could blame them for thinking they could run a lamppost and win? And once elected, there's nothing voters or a city council can do to get around a deadbeat.

With proportional representation, UCP voters, who cast 68% of the votes in Northern Alberta, would still have elected 8 MLAs in the region.
22% of voters in Northern Alberta voted for NDP candidates, and 9% voted for Alberta Party candidates. In the riding of Lesser Slave Lake alone, over 40% of voters didn't vote for Rehn.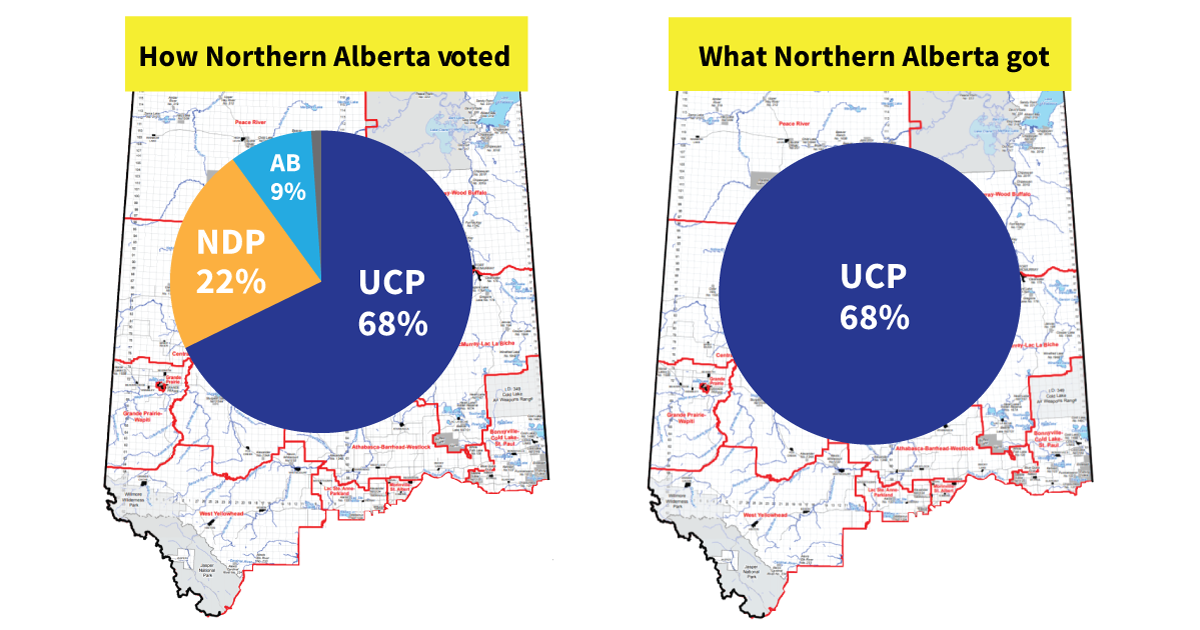 Under Mixed Member Proportional, in addition to a local MLA, voters in Lesser Slave Lake would have helped elect three regional NDP MLAs for top-up seats and one regional Alberta Party MLA. The NDP candidate who got the most support in Northern Alberta at the last election was Danielle Larivee, Slave Lake's MLA, who had been Minister of Childrens' Services under Rachel Notley, and after her defeat became Vice-President of the United Nurses of Alberta. If the local Conservative MLA for the Slave Lake area had competition from some regional MLAs, Danielle Larivee would have no doubt been one of them.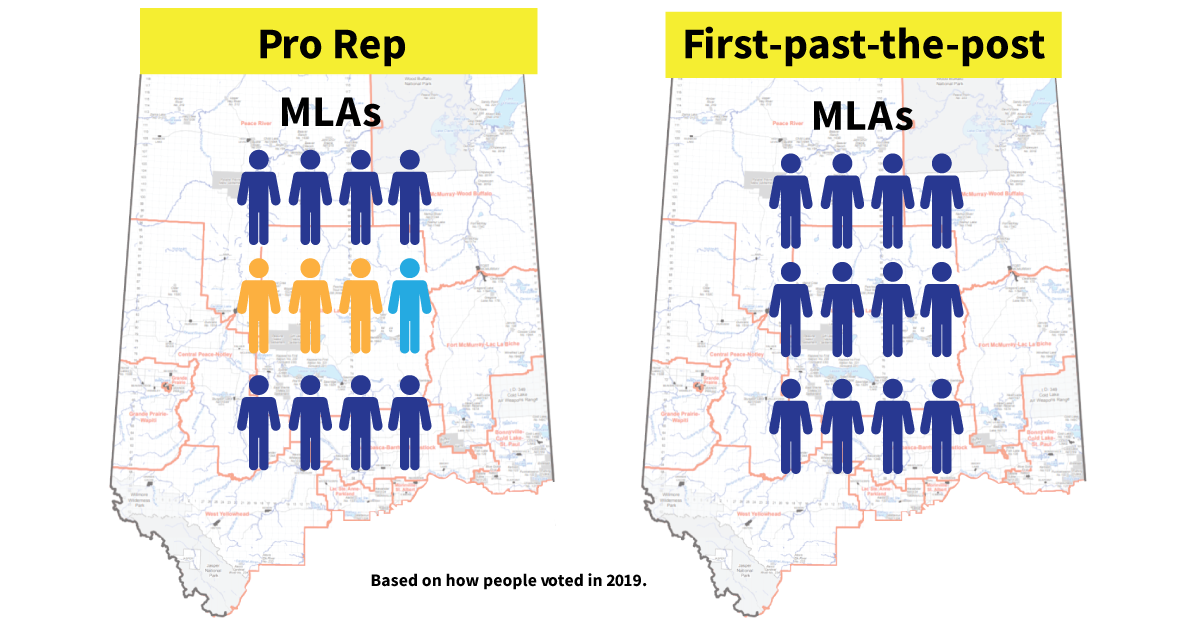 So when Rehn went missing in action, Slave Lake City Council would have had four other MLAs, all accountable to those voters.

To attend meetings with the Justice Minister about local crime. To get the 4 million dollar housing project built. To work with local leaders. To be part of the community.
The solution apparently brought forward by the UCP―"for neighbouring MLA's to check in to help make sure our Region is represented"―is a pathetic workaround. Voters in Lesser Slave Lake, like voters everywhere, deserve   real choice and accountable representation.