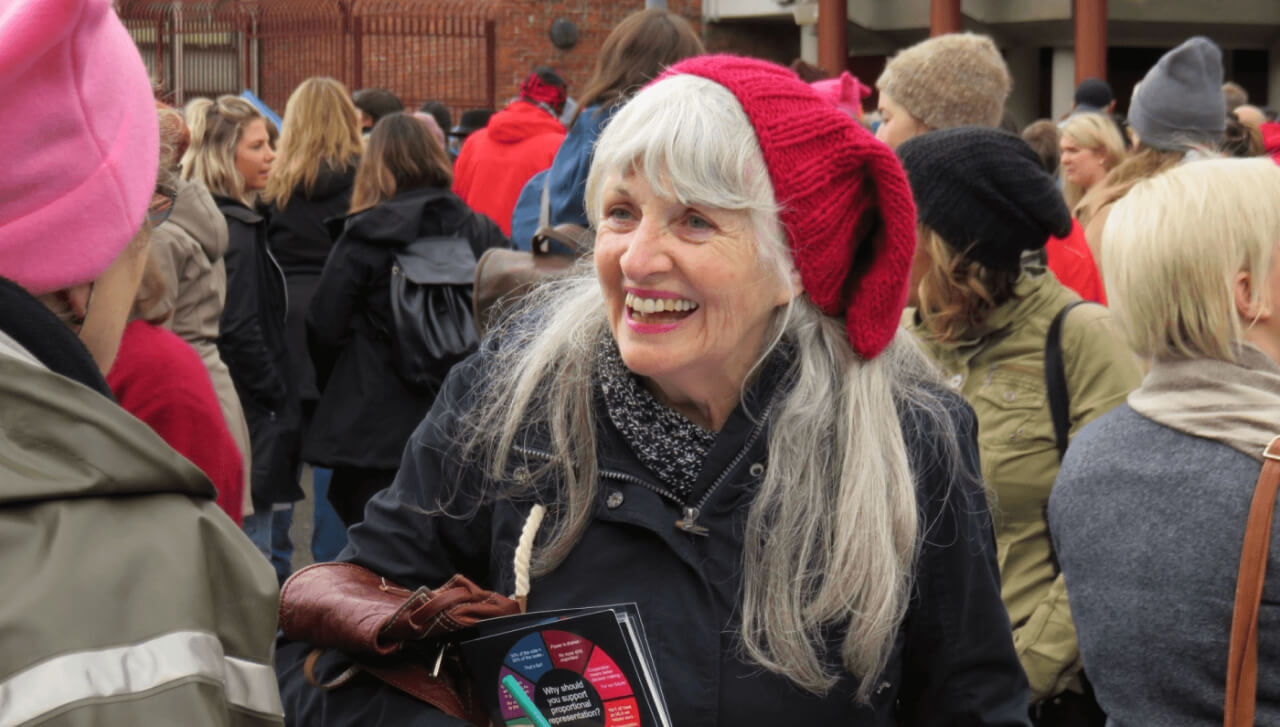 Get Involved with the Campaign to Make Every Vote Count in BC!
We have an incredible opportunity coming up in British Columbia. This is our chance to make every vote count! Between October 22 and November 30, 2018, British Columbia voters will be voting in a referendum on proportional representation. The referendum question, announced on May 30, 2018, is:

1. Which should British Columbia use for provincial elections? (Vote for only one.)
 The current First Past the Post voting system.
 A proportional representation voting system.
2. If British Columbia adopts a proportional representation voting system, which of the following voting systems do you prefer? (Rank in order of preference You may choose to support one, two or all three of the systems.)
 Dual Member Proportional (DMP)
 Mixed Member Proportional (MMP)
 Rural-Urban PR 
Read the full recommendations from the Attorney General here. Read the legislation here. Read our press release responding to the recommendations here.
Fair Vote Canada BC teams have been reaching out to voters in their communities for months. There are now 25 local teams, and growing every day. Find your team below.
To request a speaker, get help with starting a new team, or other general information about Fair Vote Canada – BC and our campaign, contact anita.nickerson@fairvote.ca.
Media Contacts:
Gisela Ruckert (President) kamloops@fairvote.ca
Rani Earnhart (Vice President) wavyb@shaw.ca
Keith Poore (Vancouver) keith.poore@fairvote.ca
FVC-BC Local Teams:
abbotsford@fairvote.ca (Nathan)
ashcroft@fairvote.ca (John)
burnaby@fairvote.ca (Tom)
castlegar@fairvote.ca (Antionette)
cowichan@fairvote.ca (Rosemary)
fairvotecomoxvalley@gmail.com (Barb) Facebook group
golden@fairvote.ca (Amber)
hope@fairvote.ca (Kathleen)
kamloops@fairvote.ca (Gisela) Facebook
kelowna@fairvote.ca (Terry)
kimberley@fairvote.ca (Bill)
mapleridge@fairvote.ca (Peter) Facebook
midisland@fairvote.ca (Jordan and Sharon) | Facebook
nelson4pr@fairvote.ca (Ann)
northvancouver@fairvote.ca (Alison)
powellriver@fairvote.ca (Bill) Facebook
princegeorge@fairvote.ca (Jay) Facebook
saltspring@fairvote.ca (Bob)
SouthOkanaganSimilkameen@fairvote.ca (Diana) Facebook
sunshinecoast@fairvote.ca – Gibsons (Bet)
terrace@fairvote.ca (Sabina)
tricities@fairvote.ca (Jason)
vancouver@fairvote.ca (Iain) | Facebook
vernon@fairvote.ca (Sue)
victoria@fairvote.ca (Rani) | Facebook
Authorized by Fair Vote Canada BC, registered sponsor under the Electoral Reform Referendum 2018 Act, (778) 588-9563