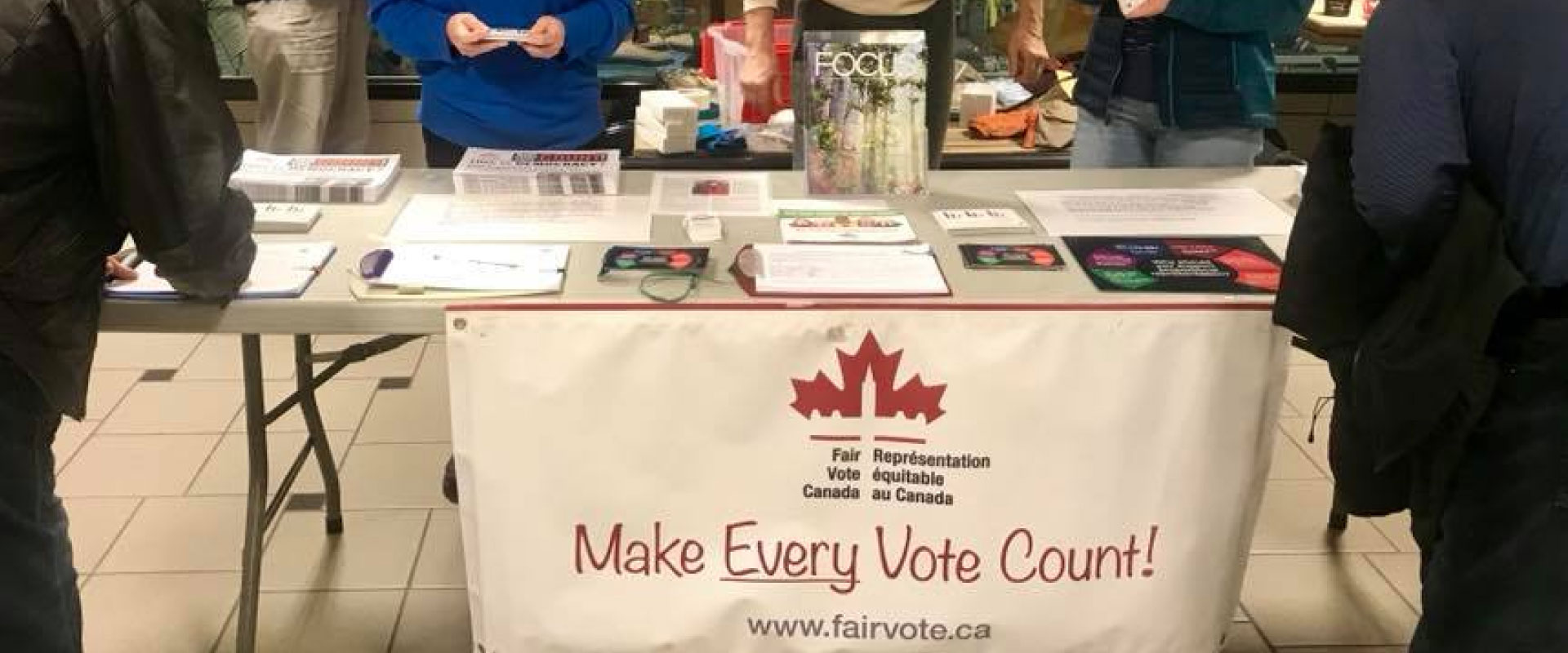 Are you going to an event or having a information table where you can collect signatures on our BC Vote Pledge and need some materials?
Find below:
 a black and white FAQ flyer you can copy, modify with local contact info, and print at home – great for tables and cavassing
 two articles to have on tables
 a variety of BC-specific postcard size handouts (email us to order)
 a link to view our tabloid newspaper (a large handout that is federally oriented, but lots of good information about PR – email to order)
 a BC-specific colour flyer (email to order)
You can order any of these by emailing anita.nickerson@fairvote.ca. Looking for something that's not here? We may have it or we may be able to create it – just ask.
Print at home
Referendum FAQ Flyer – Make a copy of this flyer, modify the top to suit your local needs !
Interview in Focus Magazine with BC Steering Committee Chair Terry Dance Bennink
Op-Ed in Vancouver Sun by Make Every Voter Count's Terry Dance Bennink, Antony Hodgson and Maria Dobrinskya
Postcards (email us to order!)