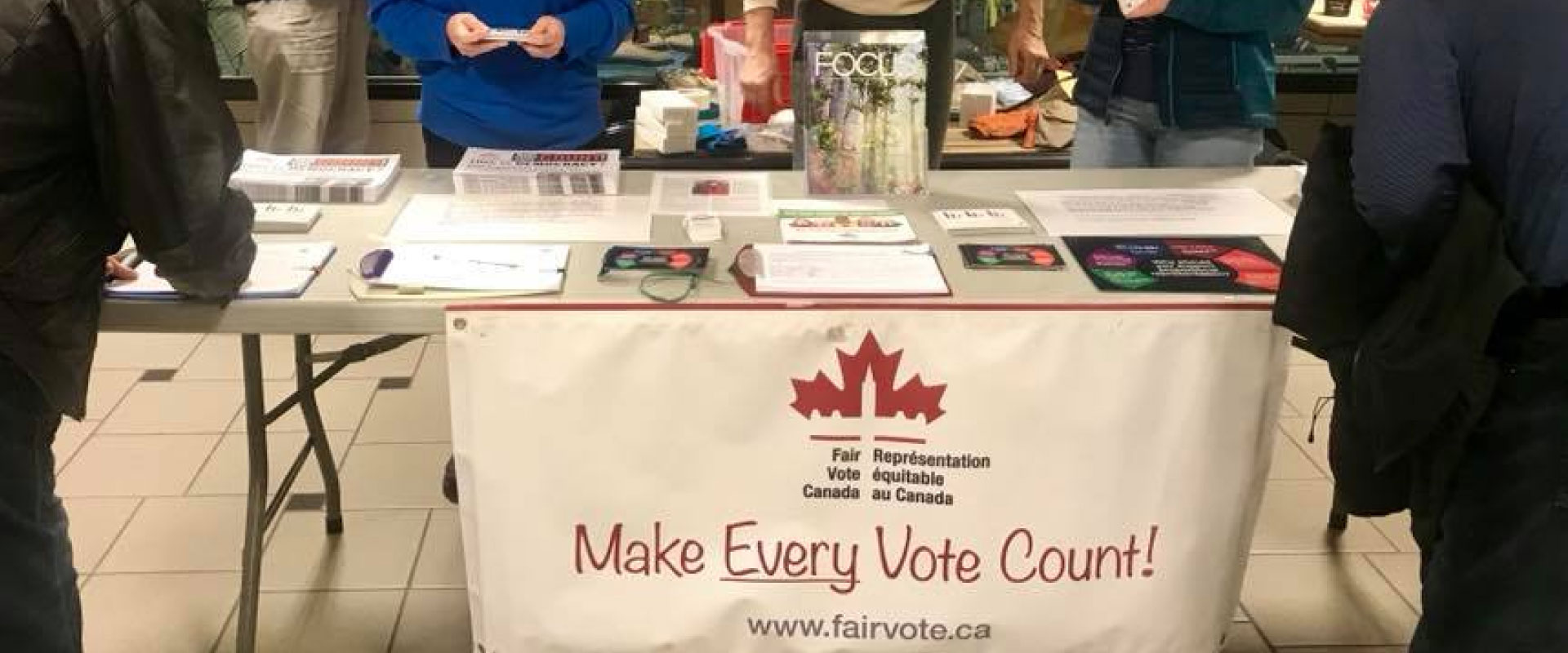 Fair Vote Canada BC is a registered third party in the referendum. That means we must follow strict guidelines provided by Elections BC about distributing materials and various other rules. Please do not just print off these materials from your home computer.

If you would like to help FVC-BC in your community we welcome your help! Please touch base with us first so we can get you materials and familiarize you to comply with EBC rules.
Are you going to an event or having a information table where you can collect signatures on our BC Vote Pledge and need some materials?
Find below:
 a black and white FAQ flyer you can copy, modify with local contact info, and print at home – great for tables and cavassing
 a variety of BC-specific postcard size handouts (email us to order cards with the authorization statement on them)
 a link to view our tabloid newspaper (a large handout that is federally oriented, but lots of good information about PR – email to order)
 a BC-specific colour flyer (email to order)
You can order any of these by emailing anita.nickerson@fairvote.ca. Looking for something that's not here? We may have it or we may be able to create it – just ask.
Postcards (email us to order!)