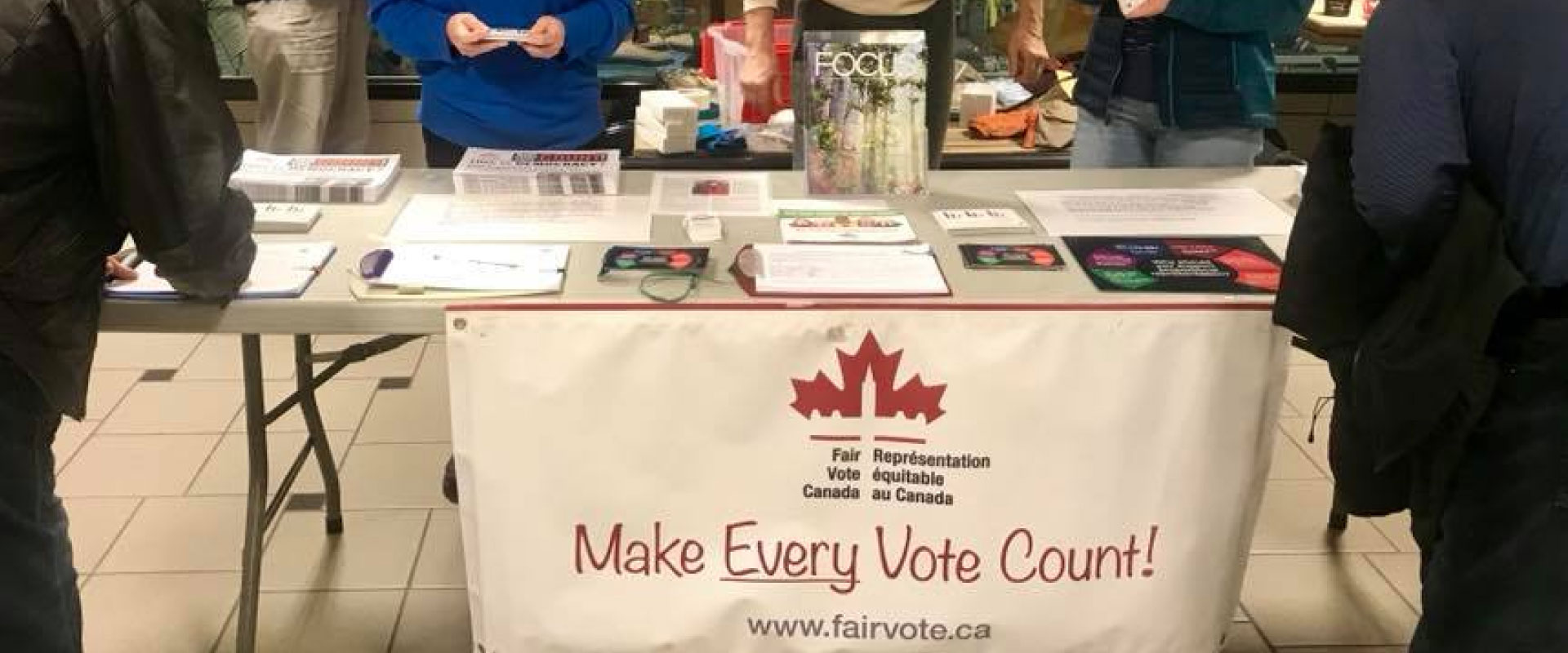 Fair Vote Canada BC is a registered third party in the referendum. That means we must follow strict guidelines provided by Elections BC about distributing materials and various other rules. Please do not just print off these materials from your home computer.
If you would like to help FVC-BC in your community we welcome your help! Please touch base with us first so we can get you materials and familiarize you to comply with EBC rules.
Are you going to an event or having a information table where you can collect signatures on our BC Vote Pledge and need some materials?
Our local teams have many resources including a great double sided flyer – they are your first stop! If you live somewhere with no team and would like to distribute literature, get in touch. We can send you:
a
 Door hangers 
 A variety of BC-specific postcard size handouts (email us to order cards with the authorization statement on them) – you can see just a few of the cards available below. Don't see what you want? We may have it or be able to create it – just ask!  
Postcards (email us to order!)
Background
In 2015, three parties - the Liberals, the NDP and the Greens, representing 63% of voters - promised that if elected, 2015 would be the last election under first-past-the-post.
The NDP and Greens promised to implement proportional representation. The Liberals promised to end first-past-the-post, listen to expert advice and follow evidence-based policy on electoral reform, and to "make every vote count."