This 8-page ad was inserted into 39 newspapers in interior and northern BC the week of October 22, 2018.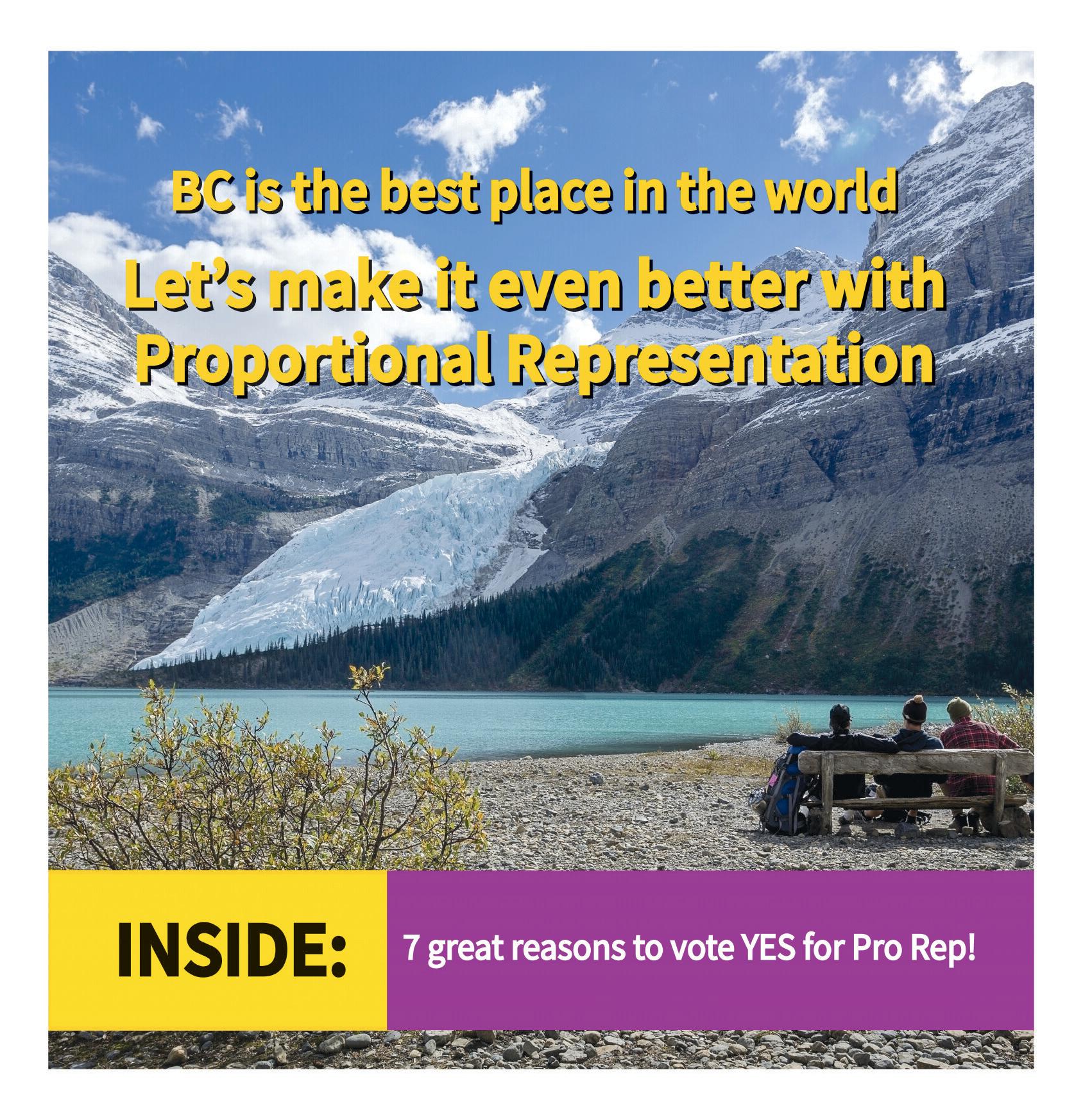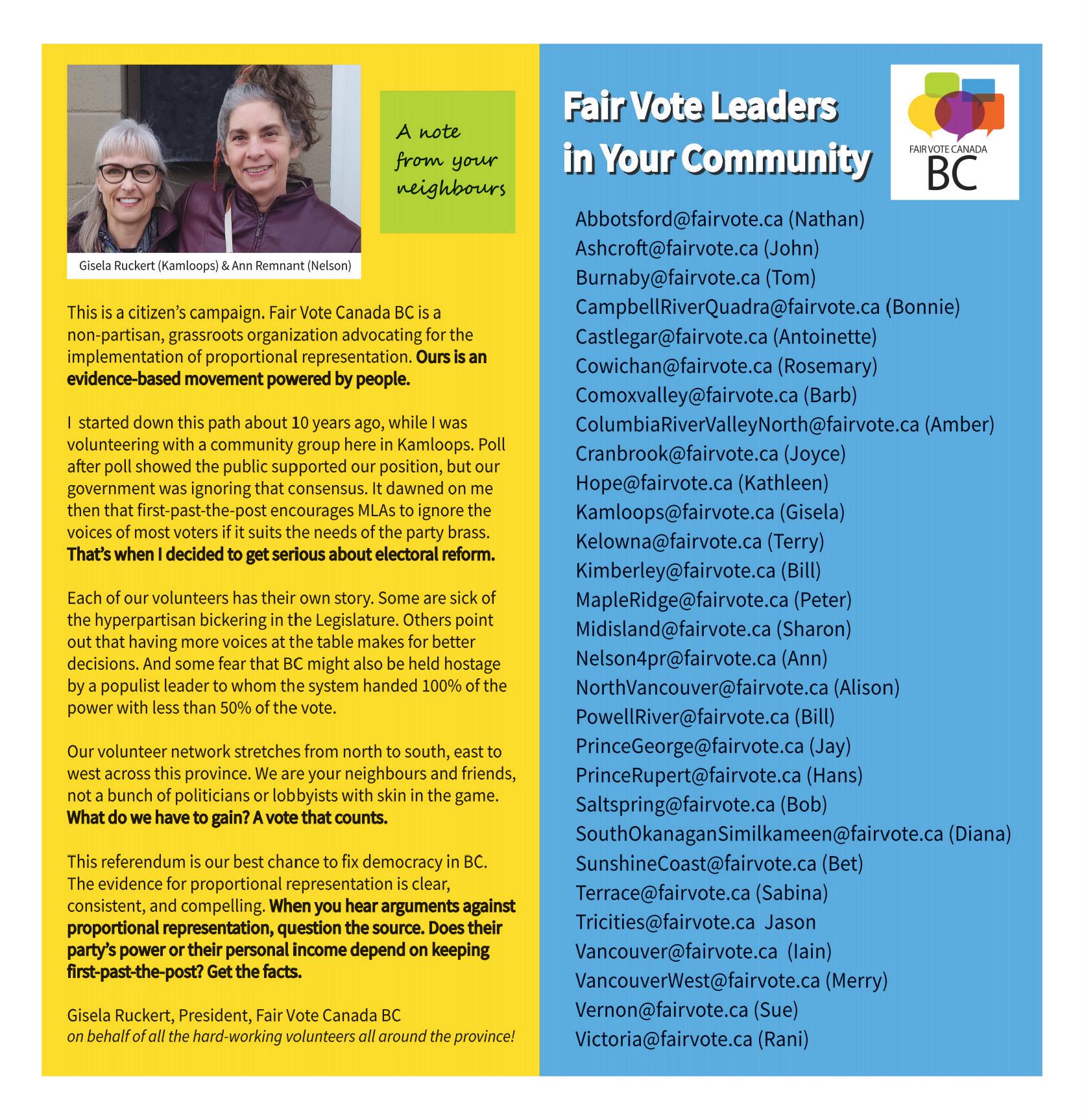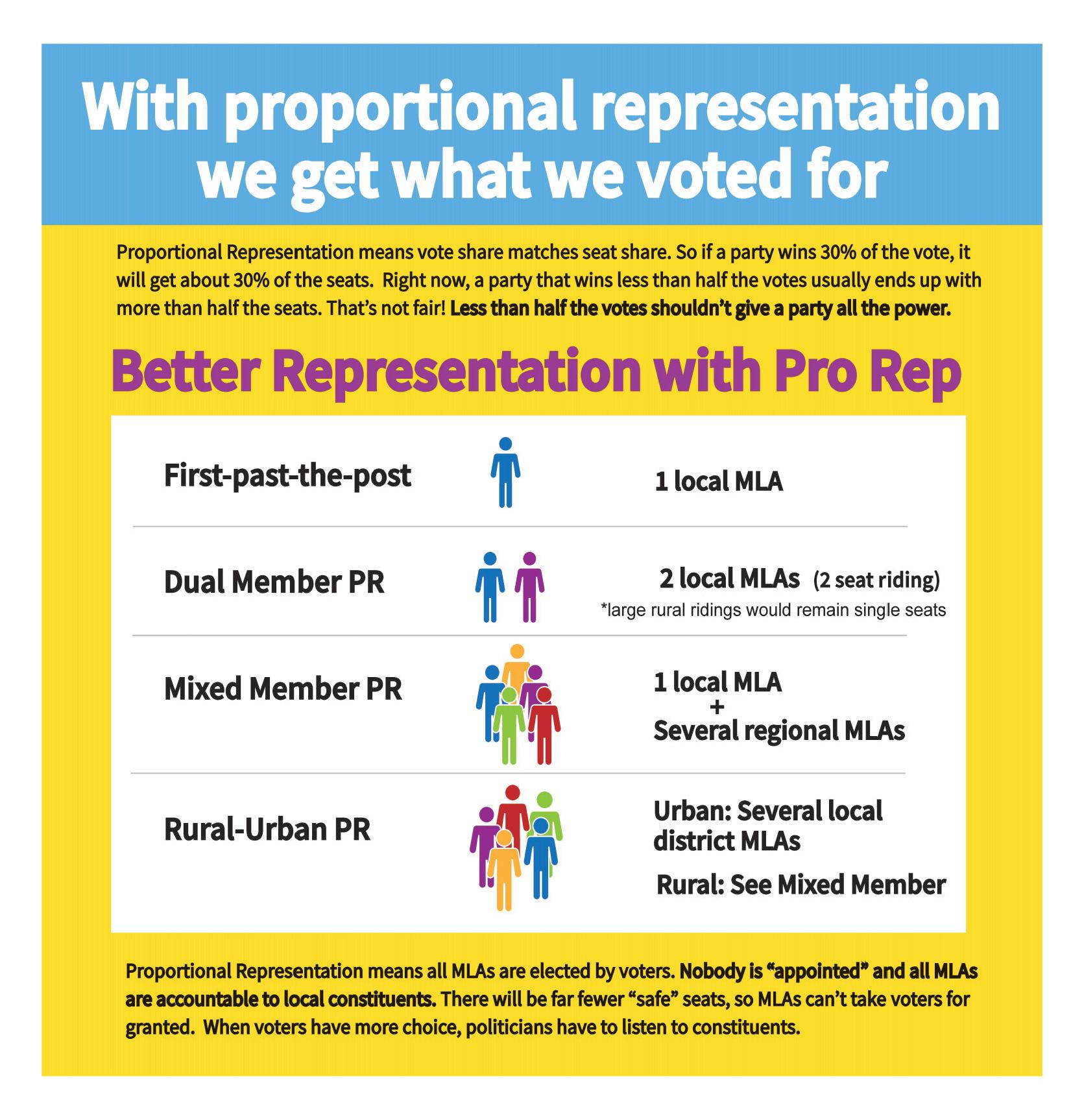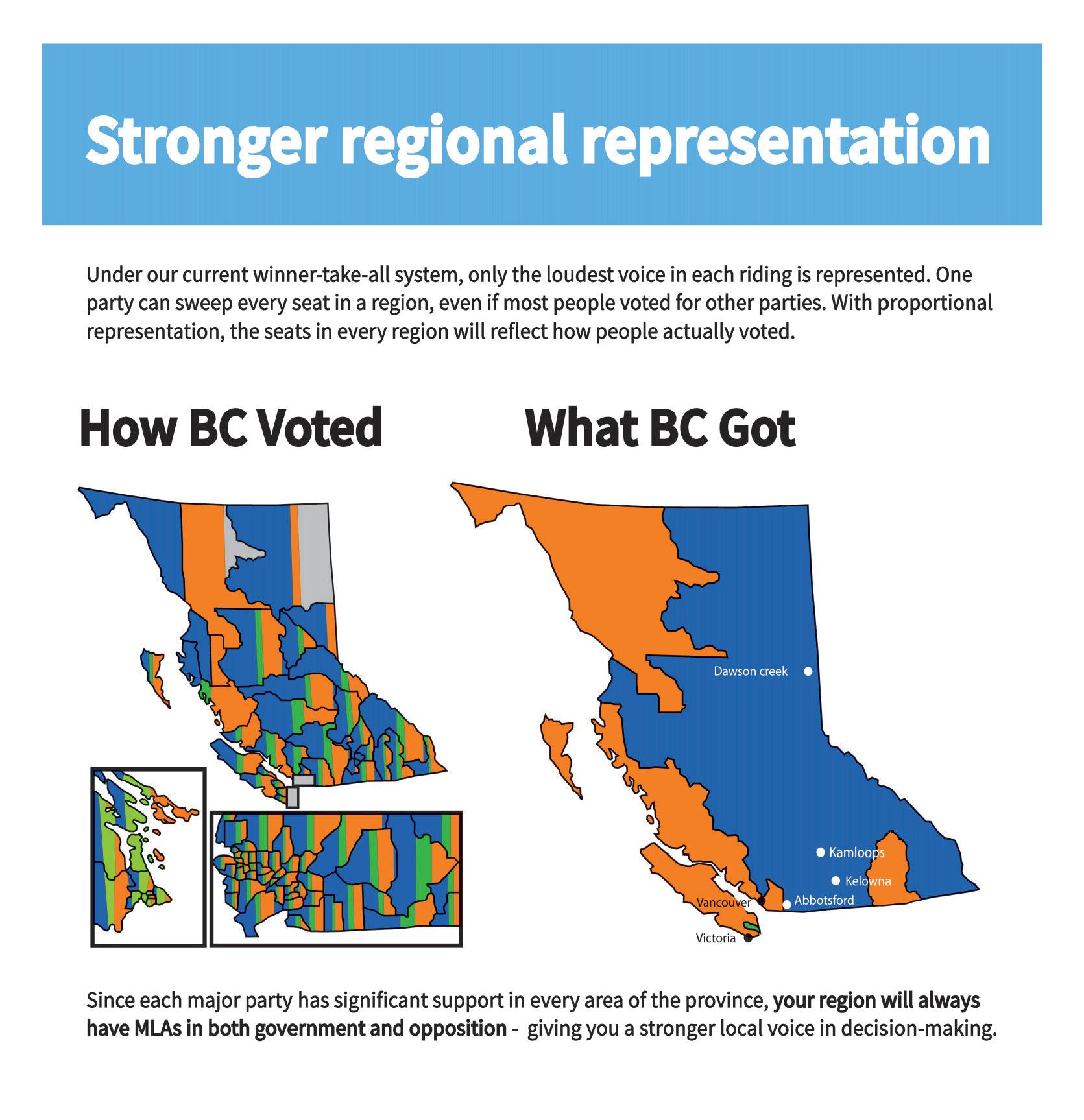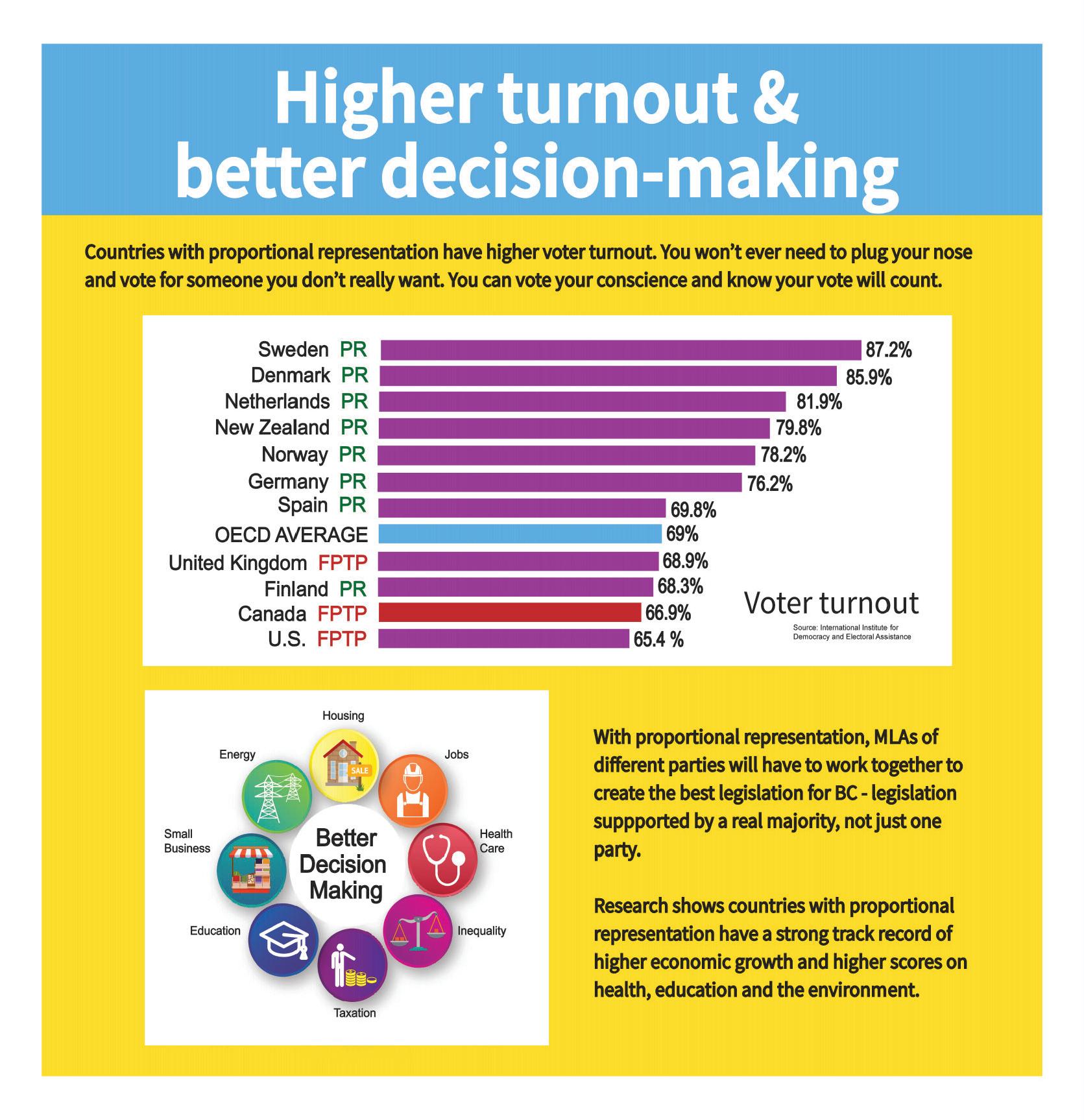 Background
In 2015, three parties - the Liberals, the NDP and the Greens, representing 63% of voters - promised that if elected, 2015 would be the last election under first-past-the-post.
The NDP and Greens promised to implement proportional representation. The Liberals promised to end first-past-the-post, listen to expert advice and follow evidence-based policy on electoral reform, and to "make every vote count."