A National Citizens' Assembly on Electoral Reform
Fair Vote Canada's top priority in the 2019 federal election is to elect MPs who will champion proportional representation and parties who will promise to implement proportional representation or make it a top priority in a minority government.
But what happens 
after
 the election? 
We need an electoral reform process we can trust.
Experience has taught us that politicians are in a conflict of interest when it comes to designing a new electoral system. Their difficulty in putting aside considerations about their own political party's fortunes and their personal re-election prospects has repeatedly created a political impasse. That's where a National Citizens' Assembly comes in.
.
Why A National Citizens' Assembly on Electoral Reform?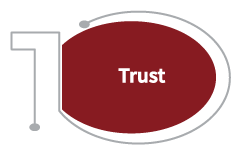 Citizens deserve a process they can trust. Participants in a National Citizens' Assembly on electoral reform would be selected by stratified random sample, using a civic lottery to create a body that is truly representative of the public: citizens working on behalf of their fellow citizens. The Assembly would be independent of parties and partisan considerations. (You can learn how a civic lottery works here).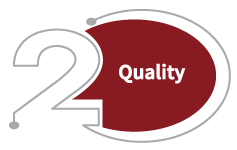 A National Citizens' Assembly occurs in stages – learning, consultation, and deliberation. In the learning stage, the citizens hear from experts from Canada and around the world. In the consultation phase, they consult widely with the public in communities across Canada and receive written submissions. In the deliberation phase, they turn what they have learned into a recommendation for a new voting system for Canada. The Assembly can take as much time and use as much expert advice as they require. The British Columbia Citizens' Assembly, for example, spent a total of 30 days face to face, in addition to hearing from thousands of citizens at meetings across the province, reading thousands of submissions, and extensive work online between meetings. Citizens' assemblies truly are a gold standard example of deliberative democracy.
Citizens' Assemblies succeed where political parties have reached an impasse. Parties, their leaders and the individual MPs may find it very difficult to overcome self-interest related to the political fortunes of their parties or their own careers. Citizens' assemblies look at improving the electoral system based on evidence and a citizens' perspective. They are designed to reach a consensus and almost always succeed. (Consensus does not mean unanimity. For example, on the British Columbia Citizens' Assembly, 146 were in favour of the recommendation and 7 opposed).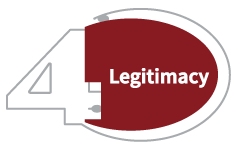 The highly representative, thoughtful, thorough and non-partisan approach of a citizens' assembly means its recommendations carry a great deal of weight. The recommendations of a National Citizens' Assembly on Electoral Reform provide a strong foundation of legitimacy for a party (or parties) to follow through with implementation.
A short slideshow on "Why A National Citizen's Assembly on Electoral Reform?"


(click to advance the slides)
Shoni Field, Member of the BC Citizens' Assembly, on the Assembly Experience and Their Work
More FAQs about a National Citizens' Assembly
What is the history of citizens' assemblies and where have citizens' assemblies been used?
Citizens' assemblies are being widely used around the world to tackle difficult and complex issues.
Citizens assemblies were preceded by another widely used process: the "citizens' jury," trademarked by the Jefferson Centre, which invented the process in 1971. In Canada, citizens' juries are usually called citizens' reference panels by the independent company most often engaged to deliver them, Mass LBP. 
Denmark has made extensive use of "consensus conferences" since the 1980s, with similar objectives. They differ as they may be completely open for public and media observation.
The distinctions between citizens juries or reference panels and citizens assemblies have to do with the size and the time involved. Citizens assemblies usually involve a larger number of participants (typically over 100) and usually meet for a longer period of time (months rather than days).
BC's Citizens' Assembly on Electoral Reform in 2004 is a model that was emulated around the world. In 2007, Ontario held a Citizens' Assembly on Electoral Reform, based on the BC model. Each of these assemblies included one man and one woman from each riding and met for almost a year.
Citizens' assemblies have been held in countries including Iceland, Belgium, Ireland, the UK, and Australia, among others.
Who decides what question(s) a citizens' assembly will tackle?
When a citizens' assembly is mandated by the government, parliamentarians set the terms.
In a majority government situation, the party in power can set the terms. In a minority government, parties will need to negotiate the question(s) to be examined by the Assembly. Fair Vote Canada recommends that the National Citizens' Assembly on Electoral Reform be tasked with a question as open ended as the Assemblies in BC and Ontario, to build the most legitimacy and the broadest possible support for its recommendation.
BC: "Our mandate was to assess different models for electing members of the Legislative Assembly and to recommend whether our current system for provincial elections should be retained or whether a new model should be adopted."
https://citizensassembly.arts.ubc.ca/
ON: "The Citizens' Assembly on Electoral Reform brought together a diverse group of ordinary citizens to assess Ontario's electoral system (the way votes are translated into seats in the legislature), compare it with systems used in other democracies, and recommend the best system for the province – our existing system or a new one the Assembly would design specifically for Ontario."
http://www.citizensassembly.gov.on.ca/en/default.html
What is the timeline for implementation of electoral reform?
If electoral reform is recommended for 2023, it may require a boundaries commission. It is important that a National Citizens' Assembly be convened as early as possible after the election, so it can complete its work in the first year.
Want to learn about other citizens' assemblies around the world?