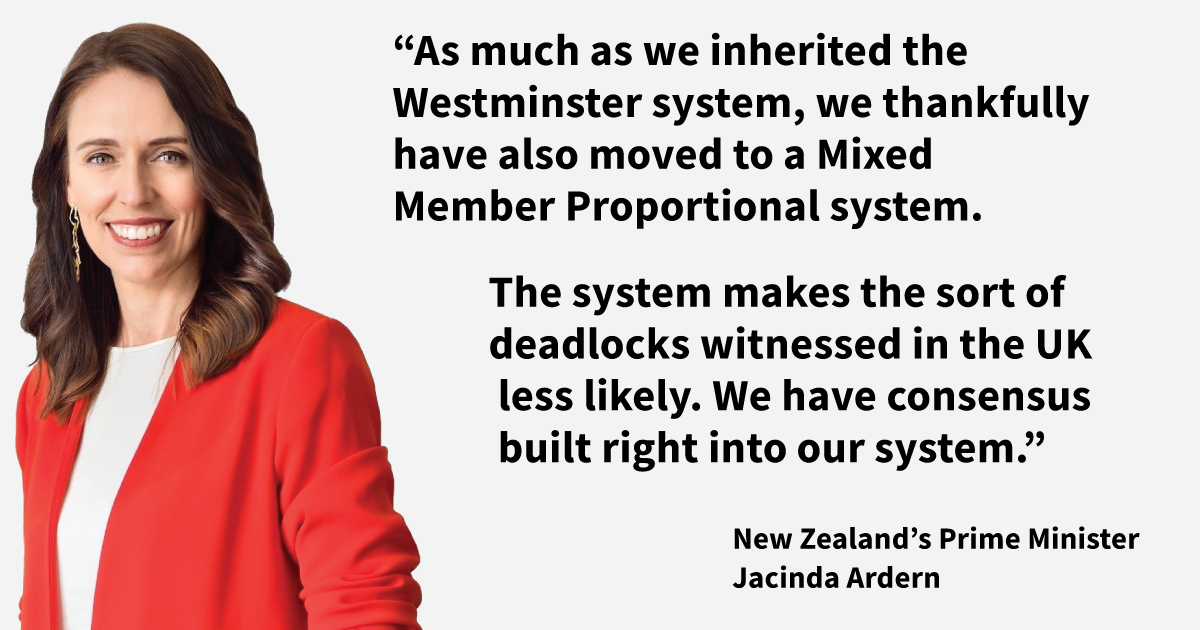 Imagine this:
A top cabinet minister in Justin Trudeau's government and Conservative Leader Erin O'Toole step up to the microphones, shoulder to shoulder, as the national media looks on, snapping photos. 
"We have a crisis in this country," says O'Toole.
"It's so important that we have put aside our differences. Today we are pleased to announce our new joint plan," says Trudeau's Liberal minister..
Can't imagine it?

Even in your most far-fetched dreams?
This exact scenario just happened in New Zealand. 
No, there's no outbreak of war. 
And it's not about COVID-19. 
New Zealand's two biggest parties, Labour and National—the two rival parties who have led the government or opposition for the past century—just announced they have put their partisan differences aside with a joint plan to tackle the housing crisis.

Labour Housing Minister Megan Woods and Labour Environment Minister David Parker made the joint announcement with National Party Opposition leader Judith Collins. New Zealand's Green Party also backed the plan.

"Today, we take the first step, by sending a bipartisan signal that both major political parties are working together", said National Party Leader Judith Collins.

"It's actually about sending a very strong message to people, making quite long-term investment decisions that in many cases are going to stretch over 10, 20, 30 years," said Labour Housing Minister Megan Woods.

It's  a theme that's been echoed time and again by Jacinda Ardern's Labour government:

Policies built with strong multi-party collaboration are policies that are built to last.

Make no mistake: New Zealand's housing situation is dire.

The cost of housing―whether rental or home ownership―has soared.

The average home in Wellington, for example, now costs NZ$1.2 million (just over a million Canadian dollars). Among low income homeowners, 40% are spending more than 43% of their income on their mortgage. 
The country nipping at their heels on that measure of unaffordability? Canada.

Both Canada and New Zealand's housing markets have been rated by Demographia International's Housing Affordability 2021 report as "severely unaffordable". 
Home ownership has become a dream that may be lost to a generation.

In New Zealand, that means it's time to put partisan differences aside.

It's not the first time political leaders have put aside differences to work across party lines on serious issues in New Zealand.

Such cooperation has been increasing in the 25 years since New Zealand ditched first-past-the-post and adopted proportional representation.
In 2020, New Zealand's coalition government led one of the most successful responses to COVID 19 in the world.

What is less well known is that the committee responsible for overseeing New Zealand's COVID response was chaired by a member of the opposition National Party.

In 2020, Jacinda Ardern's Labour Party won an outright majority government―a rare event in a proportional system, and the first time it happened there since New Zealand adopted PR.

Her response was an indication of how far New Zealand had come in evolving to a new kind of politics. Ardern didn't need to collaborate with any other party to govern. She could have governed alone―and claimed a "strong mandate" to do so.

Instead, she reached across the aisle to the Green Party anyway, inviting two of their MPs to become Ministers, including Minister of Climate.
Ardern:
"On election night, I said that I wanted to govern for all of New Zealanders and to reach as wide a consensus on key issues as possible. This agreement does that."

One of the key reasons may have been the need for a long-term, multi-partisan approach to tackling the climate crisis.

Building long-term plans on the basis of a single party's ideology and agenda is like building a house on sand.

What was needed was a long-term plan that would lock in action—and not risk being dismantled by a change of government.

When Ardern and Green Minister of Climate James Shaw announced their commitment to act on the advice of the first report of the independent, scientific Climate Commission, Ardern underscored the need for multi-party collaboration to succeed: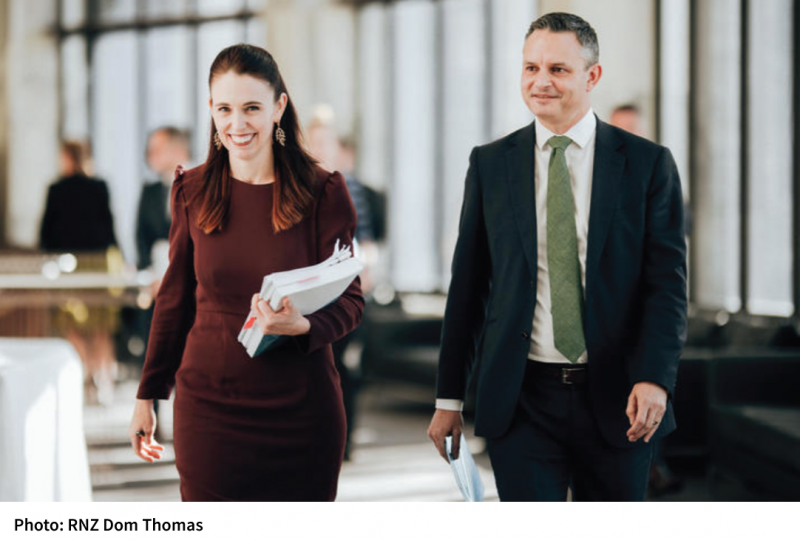 "How do we finally overcome the yo-yoing that has occurred on climate related policy by giving people an assurance that if there is a change in government, that the policy protocol won't change and that their investments won't go to waste?

My ask to the opposition would be:

It was a previous (National) government that signed us up to the Paris Agreement. Now we have to commit to how we are going to fulfill those commitments. Continuity would be fantastic.

I want the Climate Commission to continue and lead this conversation because this needs to last beyond us. This is a piece of work we need to commit to for the next 30 years."

When the Climate Commission's final report came out in June 2021, the National Party Party—which has already joined the other parties in committing to Net Zero legislation—expressed support for the key goals of the report.

More work lies ahead to grow the multi-party consensus—but New Zealand's parties demonstrate real hope that success is within reach.

Both climate change and housing affordability are long-term problems where the best solution is for parties to put partisan politics aside—and work together.

With 25 years of proportional representation under their belts, the Labour, National and Green Parties have proved they are able to do just that.

Housing and environment advocacy groups reacted to the housing plan with a joint statement of support:
"This new cross-partisan reform is to be celebrated. It is a vital step to tackling our housing crisis by ensuring people's right to a quality home is paramount."
Politicians in New Zealand are showing what real cooperation to put the public interest first looks like.

As National Leader Judith Collins said:
"This is not just about us. One day we will not be politicians but we are still Kiwis who worry about the fact that we have a country where an entire generation is growing up thinking they can't buy a home and actually, that's not good enough."