For Immediate Release
Experts Review the Evidence Surrounding Claims By Both Sides In BC's Debate On Proportional Representation
With so many questionable claims flying around in the context of the upcoming BC referendum on proportional representation, how can voters separate the beef from the baloney? In the heat of the debate over voting systems, passion often trumps accuracy, yet voters need access to reliable information to make good decisions.
To fill this gap, Fair Vote Canada BC is pleased to offer BC voters a proportional representation Fact Checker. This new website subjects claims made in the context of the referendum debate to scrutiny by a duo of academics with expert knowledge on the subject, Dr. Dennis Pilon and Dr. Brian Tanguay.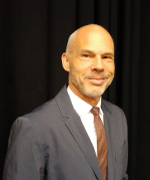 Dr. Dennis Pilon is one of Canada's top electoral reform experts, with two books and numerous articles and chapters on the topic. Dr. Brian Tanguay was lead author of the Law Commission of Canada's 200 page report that was submitted to the federal Minister of Justice in March 2004 recommending Mixed Member proportional representation.
The Pro Rep Fact Checker investigates and reviews claims made frequently  in the referendum by opponents, proponents, and media columnists. The goal is to explain what the evidence actually says on each subject and how it applies in the BC context.
As Denis Pilon puts it,
BC voters deserve to have access to a balanced and neutral evaluation of the claims being made by both proponents and opponents in this campaign. We look at the claims, compare them to the evidence from peer-reviewed studies and rate them. The Pro Rep Fact Checker will give voters the ability to confidently assess the validity of claims being made by both sides.
The Pro Rep Fact checker is live at http://www.prorepfactcheck.ca/