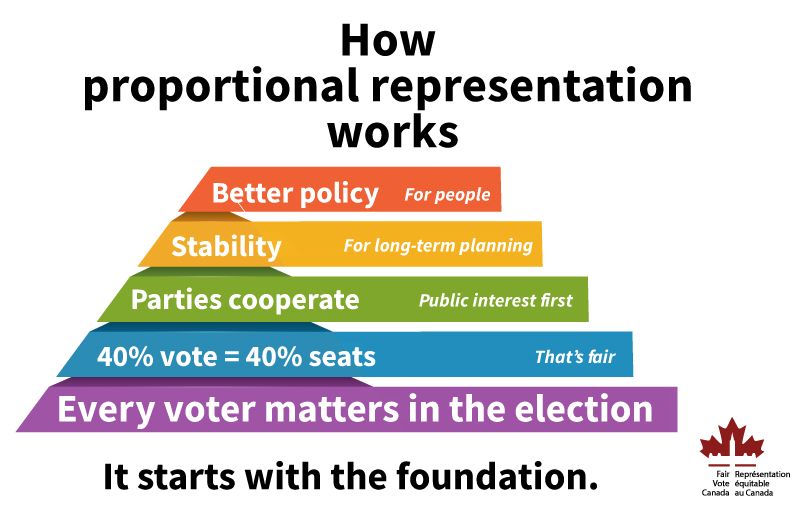 Proportional representation supporters are blowing me away again! 
In the past 3 days, an amazing 250 volunteers have signed up to help deliver PR door hangers for the Ontario election! We are closing in on 85,000 door hangers ordered, and it just keeps growing!

From large cities to small villages, we are reaching voters about fixing our broken electoral system―right at their door.

As this door hanger campaign keeps snowballing past our wildest expectations, so do the costs. With just 23 days left to reach voters, I don't want to say no to anybody!

With this kind of passion, determination, and foot power, we could reach hundreds of thousands of voters about PR at their homes over the next few weeks. 
Can you chip in to reach voters across Ontario with PR door hangers now?
Your efforts on this campaign are already making an impact!
Last fall, it was widely covered in the media that Ontario Liberal leader Steven Del Duca was pledging to ram through a winner-take-all ranked ballot―or he'll resign. It was a shocking display of self-interest and putting party first.

Winner-take-all ranked ballot is the non-proportional system Justin Trudeau is single-mindedly fixated on. It has the support of a mere 4% of experts and is an outlier in the world.
Winner-take-all ranked ballots can be even LESS proportional than first-past-the-post, delivering massive seat bonuses to the Liberal Party and pushing us closer to a polarizing, two-party system.

With your generous support this winter, our citizens' campaign pushed back hard, running ads on CTV and CBC in Ontario and lobbying Liberal candidates across the province.

The Ontario Liberal platform is out this week. While it was deeply disappointing to see their self-interested scheme made it into the party platform, we know YOUR efforts are making a difference and here's why: it's on page 81… of an 81 page platform!

Your message is clearly getting through.

Voters don't want another winner-take-all system that could make our politics worse.

And they don't want a single party deciding the voting system! We need to make every vote count.

Steven Del Duca's plan was never just about Ontario.

It was the Trudeau Liberal Party's trial balloon to see if they could pull the wool over people's eyes and build public support for winner-take-all ranked ballots in Canada's biggest province.

Thanks to you, that trial balloon appears to be deflating―but we can't back off now!
Our citizens' campaign has always been a David and Goliath fight: citizens who want an equal vote versus the powerful politicians that want to make sure they can keep getting majorities with 39% of the vote.
To make progress on electoral reform, we need parties to cooperate, compromise and work together!

We need them to put their party's self-interest aside and give us a process we can trust to move forward.

We will continue to advocate strongly to ALL parties for a non-partisan, independent Citizens' Assembly on Electoral Reform.

Fair Vote Canada volunteers have been tireless, persistent and fiercely determined. We've come so far in Ontario now. Please chip in now so we can reach the most voters and make the biggest impact by Election Day, June 2.
Sincerely,
Anita Nickerson
Executive Director, Fair Vote Canada

P.S. Do you live in Ontario and want to help deliver door hangers? There is still time to sign up here! .