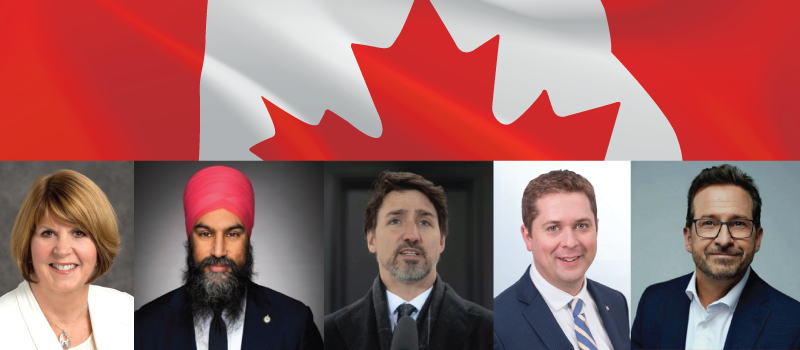 All in it together?
Cooperation could be legacy of crisis… or not
New Brunswick is showing all of Canada how political cooperation can work during a crisis. Other provinces and the federal government should take note. 
In a groundbreaking step towards political cooperation, Blaine Higgs' Conservative minority government in New Brunswick has set up an all-party committee, which meets almost daily to oversee the government's response to COVID-19. The other political parties are now ongoing partners in the decision making process. 
In the 2019 New Brunswick election, Blaine Higgs' Conservatives earned less of the popular vote than the Liberals, but went on to lead a minority government.

Now, the usual practice of developing policy in a party's back room before throwing it out to the opposition parties for reaction is on hold.

Instead, elected representatives are working together to deliver the most effective policies to deal with the pandemic. All voters will know that their voices and concerns are being heard and dealt with up front. 
As CBC reports, this move has been met with widespread support. "It's been very collaborative, it's been very constructive and I think it serves New Brunswick well," said Liberal leader Kevin Vickers.

Green Party leader David Coons added, "This way of working is very different, where officials treat me as they would anyone else on the cabinet committee… I'm seeing things that I'm proposing being taken on board, and I see results. I see all of my questions being answered honestly."

The parties are finding solutions together and finding them quickly: making the decision to close schools at their first meeting and declaring an emergency six days later.

In our first-past-the-post system, where adversarial politics is the norm and trust between political parties is extremely low, it's tempting for any government to use the need for rapid emergency management as an excuse to reduce consultation and consolidate power. Instead, Higgs is showing Canadians what cooperative democracy looks like. 

Risks and opportunities for democracy – and what other leaders can learn from the best and the worst
Crisis always brings risks — and opportunities — for democracy.
The Covid-19 pandemic presents a challenge for political leadership that we haven't seen since the Second World War.
Leaders around the world are responding in vastly different ways to this crisis — with life or death consequences for citizens.
In the US and the UK (the only countries in the OECD aside from Canada which still use first-past-the-post), party leaders have reacted to the crisis by ignoring other points of view.
In the US, Donald Trump's pronouncement that COVID-19 was a "hoax" cost precious time – and Americans are divided in their responses to the pandemic along partisan lines.
In the UK, an emergency measures bill may pass without even giving the MPs who represent a majority of citizens a vote or means of review.
Over time, power could become even more concentrated, creating a "new normal" that sets democracy back.
Even in Canada, the federal Liberals, elected to a minority with 33% of the vote, attempted to use a crucial COVID-19 relief bill to give themselves unprecedented and unnecessary powers, minus Parliamentary oversight. While these alarming proposals were thankfully reversed over a long night of negotiations, this episode serves as a stark reminder that we cannot take democracy for granted.
On the flip side, inspiring examples of cooperation abound worldwide.
In New Zealand, a select committee of all parties will be chaired by the conservative Opposition leader, to monitor and improve the Labour's coalition government's response to COVID-19.
In the Netherlands, when the Dutch health minister resigned due to fatigue, the centre-right coalition government appointed a highly qualified opposition member from the Labour Party to fill the role. "In these times, party affiliation shouldn't matter," said Prime Minister Mark Rutte.
Cooperation Works
In Canada, where first-past-the-post politics means cooperation does not come as easily, communication and collaboration between parties is no less important right now.
We know cooperation works.
The founding of Canada depended on cooperation between leaders who were ideological opponents and personal enemies.
Churchill's all-party wartime cabinet brought Britain through the Second World War.
Cooperative government brought Canadians medicare, unemployment insurance and even our maple leaf flag.
The critical months ahead will put our leaders to the test,  forcing them to choose between the old habits of power-hoarding and partisan point-scoring, or working together for Canadians.
If our leaders can test drive a new level of collaboration, some good may yet emerge from this terrible crisis.  A "new normal" in Canadian politics may be their legacy when COVID-19 is finally behind us.