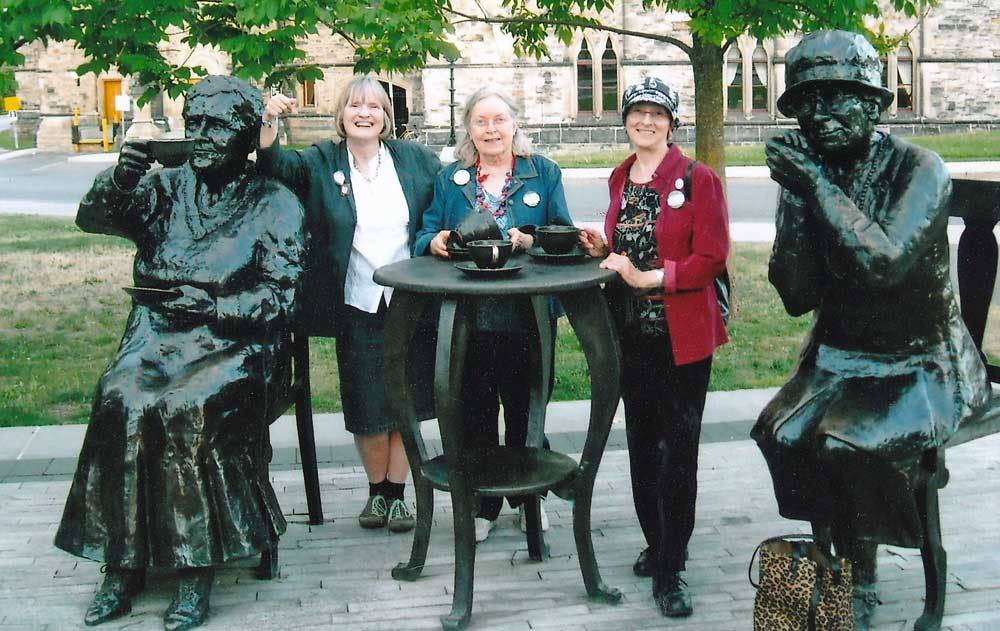 Fair Vote Toronto co-Chair Joyce Hall, June MacDonald and former Fair Vote London leader Margaret Hoff at the statues of the famous five women, Parliament Hill.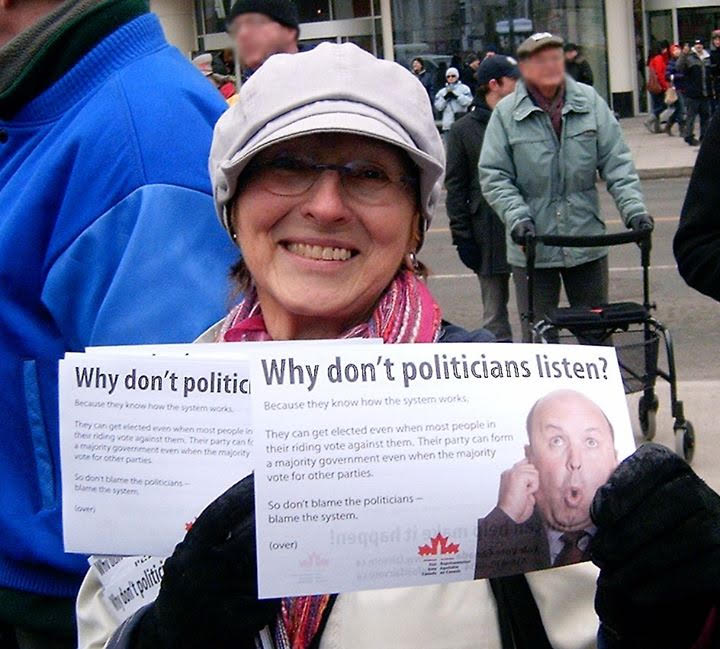 June was a tireless grassroots activist for PR as well as highly involved national board member.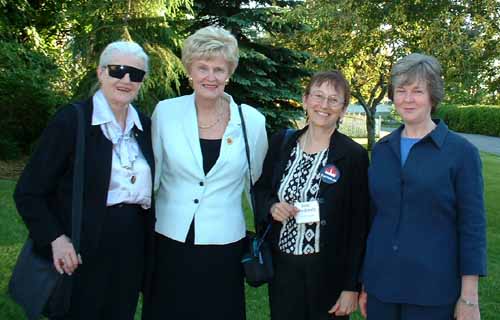 June with Doris Anderson and Rosemary Speirs. (Unable to identify the other woman in the picture). 
June MacDonald, a valuable and warmly appreciated co-founder and member of Fair Vote Canada, passed away last week. She actively participated in the movement to make every vote count in many capacities for almost 20 years, both as a member of National Council and at the grassroots level.
June became involved with encouragement from Doris Anderson and passionately believed in the need for women to be represented equally in all assemblies of elected members, including Fair Vote's own National Council. For years she was the leader of Women for Fair Voting–a subgroup of Fair Vote Canada and always wore her button "Fair Voting elects more women, naturally."
Tireless and enthusiastic, she was a consummate connector and communicator at the local level. June took displays and presentations in a bundle buggy all over the GTA and beyond and made sure Fair Vote had a presence at events in Toronto such as Pride. June built the movement by bringing many people to the cause including current Executive Director, Anita Nickerson, and Toronto co-chair, Joyce Hall.
The key to her effectiveness was her easygoing, diplomatic, warm, welcoming manner and incisive intelligence–and beyond her charm was a determined and persistent presence.
June will be remembered with great fondness and gratitude for her contribution to the ongoing movement for fair and equal representation in elected government.